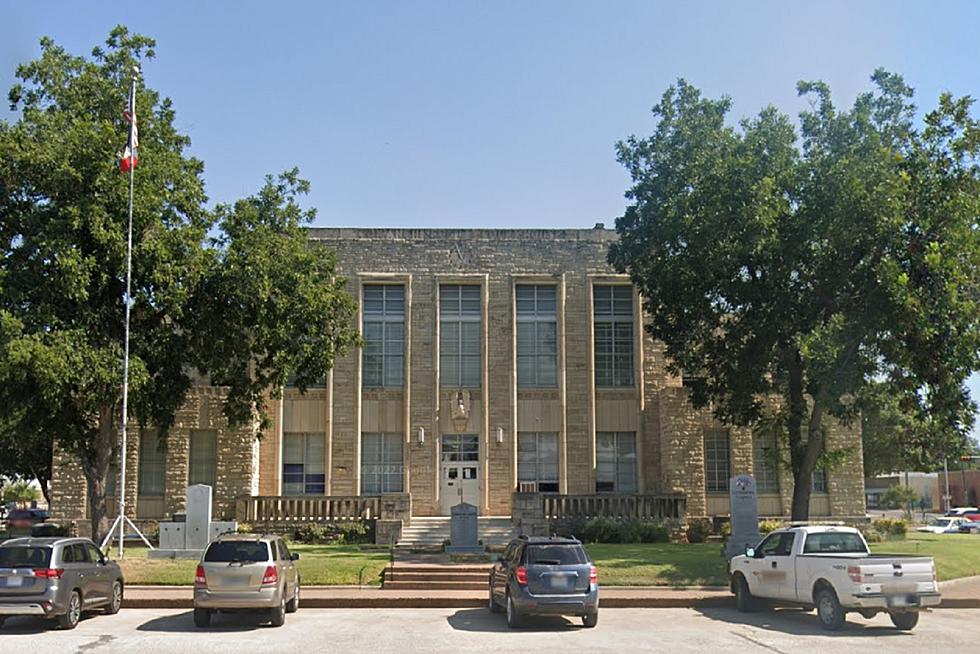 Violence, Drought, And Outlaw Tales In One Small Texas County
Google
It's easy to forget how big Texas is, and how varied the histories of different towns and counties are. It gives all Texans a unique "feel" for the place they call home. Those histories are full of wild tales of outlaws, desperation, violence, and struggle.
Like the tales that come out of Comanche County.
The Intense History Of A Small Texas County
Comanche County isn't very big. Wandering around the Internet, I stumbled across info about the county; and had no idea of the history in this place that holds a total of 13,000 to 14,000 people (according to census data I could find).
The county was formed in the 1800s, and Comanche is the county seat. It sits about an hour drive north from the dead center of the Lone Star State.
It's famous for peanuts, but once was a hub for cotton and cattle.
The Dreaded Boll Weevil, Drought, And Comanche County
Comanche County found itself ravaged for decades by the dreaded boll weevil. In case you aren't aware, the boll weevil is a beetle that likes to feed on cotton buds and can decimate crops.
That's exactly what it did in Comanche County. In the early 1900s, farmers started eye-balling peanuts as a way to make money, thanks to the boll weevil problem.
Drought supposedly led to experiments with rain making in the 1950s, and Proctor Lake lent a helping hand in regards to drinking water and flood control in the early 1960s.
As Is The Case With A Lot Of Places In Texas, There Was An Oil Boom
According to the annals of history, Comanche County saw an oil boom kick off around 1910; and it lasted quite a while. It didn't peak until 1920. Oil booms always bring a bit of prosperity, and plenty of trouble, with them.
You have to imagine, though, that the boom helped out a lot of people in Comanche County who were stuck trying to figure out what to do thanks to the dreaded boll weevil.
A History Scarred With Violence
The year was 1874 when an outlaw legend and his crew decided to mosey into Comanche County to celebrate his 21st birthday. As you might well guess, trouble was brewing.
A gunfight broke out and a deputy sheriff lost his life. The outlaw and his crew were taken into custody, but a mob broke into the jail. They hung two of his cousins and his brother, Joe. The outlaw fled.
Eventually, lawmen would nab the outlaw while he was operating under the alias of James Swain. We know him better as John Wesley Hardin.
Comanche County was also, at one point, a sundown county. After a violent tragedy, African Americans living in the county were given around a week to move out. Supposedly, it was the only county in the U.S. of its kind. That was in 1886. The county allegedly prided itself in its reputation as late as the 1950s.
Nowadays, Comanche County is home to a couple of cities, some small towns, unincorporated communities, and its fair share of ghost towns.
And there's peanuts. Lots of peanuts. Plus, there's fruit orchards, farming and ranching outfits, and even some oil wells.
Check Out These Photos Of Ghost Towns On The High Plains
Ghost towns dot the landscape of the Texas panhandle, Western Oklahoma, and the Oklahoma panhandle. The best part? They're all within driving distance. Go take a look for yourself.
LOOK: Texas Towns With Names From All Over the World
You can be a globetrotter....without ever crossing the Texas state line!
All you have to do is make sure you've got some gas money on hand and you can hit the highway to visit these not-so-exotic Texas towns!
Visit These 16 Texas Cities And Towns At Least Once As A Texan
It's a fact that Texas is a huge state and because of its size, there are also a lot of things to see, visit and experience in The Lone Star State. Both Texas visitors and Texans alike should visit our awesome cities and attractions. By no means are these all the activities in these wonderful cities. They're just a few examples of things to do.