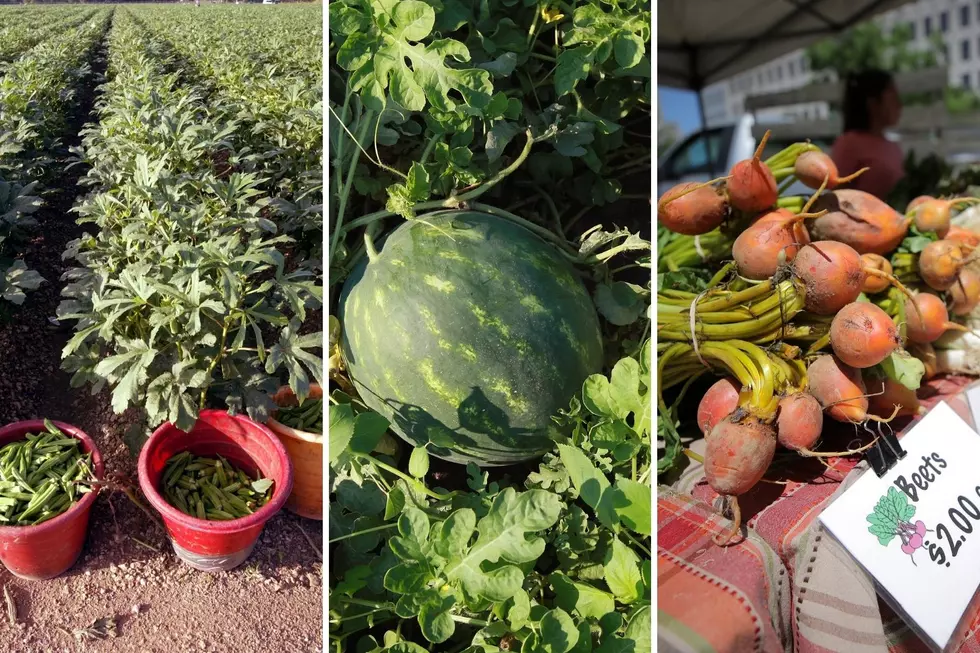 Plants That Will Sprout and Grow in Extreme Heat
Joe Raedle, Scott Olson, Chris Graythen/Getty Images
Last week we had our first taste of the summer heat.  So much I thought we had skipped over the end of Spring entirely.
That got me thinking, about what plants will sprout in the extreme heat.  I'm all about planting things in my flower beds and in my little gardens (container gardening mostly, who am I kidding I don't have a full garden).
We all know it's going to get super hot in a few weeks, it's what Amarillo weather does, so it's time to get prepared.  If you love gardening and growing your own plants and vegetables, here's a great list of things to plant.
Here's a great list:
Green Beans
Okra
Melon
Pumpkin
Black-eye peas and anything in the cowpea family
Radish
Turnips
Beets
Carrots
Swiss Chard
Just looking at some of these, they grow under the ground like carrots, beets radish, I'm guessing it's easier for a plant to regulate temperature underground.  It is much cooler under the ground than above it.
I don't know about you, but I am looking forward to having some yummy and fresh veggies soon.  I Love me some Black-Eyed peas, but I usually try to grab those from our Farmer's Markets.
Whatever you decided to grow, I hope you have an amazing and fruitful crop, there's nothing better than growing your own food and enjoying the fruits of your labor.
When it comes to your veggies, what are the easiest things to grow in your garden?  I find tomatoes and peppers are the easiest for me.  I can grow them easily in containers on my patio.
Casa Grande Amarillo Airbnb in Sunset Terrace
This cute adobe style Airbnb is a 3 bedroom with 2.5 Baths, two living areas, an office and kitchenette. This sleeps 12 people.
It is located in Sunset Terrace
Fun Fact: It was built by Cal Farley (yes, Boys Ranch Cal Farley)
25 Songs that Mention Amarillo
Even though Amarillo is a small city, it is a city that is used in many songs, and through many genres.
It's always fun to hear your city in a song.
Here are a list of songs that include Amarillo in the lyrics.
Say You're From Amarillo Without Saying You're From Amarillo
Amarillo is a pretty quirky place. We've got the Big Texan, the weird signs, and (obviously) the famed Cadillac Ranch. But more than that, there's a distinct culture of close-knit community, eccentrics, a thriving arts scene, and much more.
The point is, living in Amarillo is a unique experience. Because of that, it's really pretty easy to tell who's a native or a long-time resident. And I can prove it.
Here's a couple of ways you can say you're from Amarillo.....without saying you're from Amarillo.