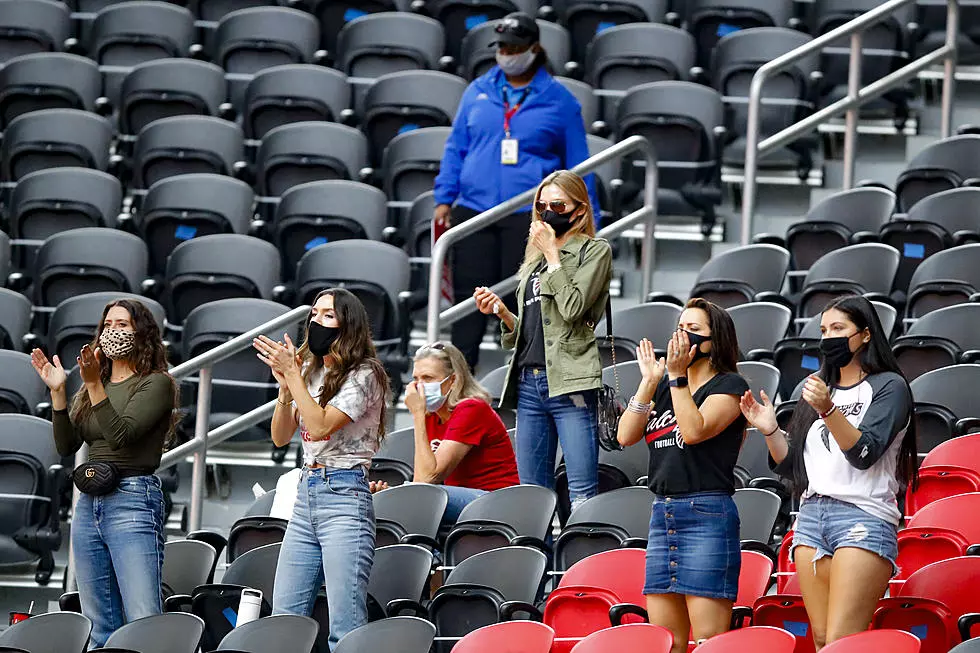 [POLL] Did Your Team Win The Super Bowl? Mine Didn't…And It Sucks
Getty Images
It's the penultimate end to a season.
A two week build up to what is billed as the biggest game in sports.
The Super Bowl. It's the only championship where you get a full two weeks to game plan for your opponent. The amount of hype around the game, halftime show and even the commercials is palpable. Nothing even comes close to what the Super Bowl is.
It can also be one of the hardest games of the year to watch for the fans of 30 teams. Fans that at the start of the season had nothing but hope and optimism for what lies ahead.
Some fans ended up losing hope halfway through the season (sorry Jags and Jets fans). Some lost hope, then all of a sudden regained that hope only to fall just short (looking at you Dolphins fans).
But for the fans of 14 teams, they become overly invested when January hits. That's because their team managed to make it through to the "second season"...the playoffs.
Then it happens, one by one, teams start to fall. Fan bases cry, scream, yell at what could've been. Some come agonizingly close to reaching the biggest game on the planet...like my San Francisco 49ers.
I know, Cowboys fans are throwing up some beautiful hand signs at me, probably with just one finger. But hear me out, because you've been here as a fan before too.
The conference championship. Honestly a more tense game as a fan than the actual Super Bowl. This is the final step to become a part of the fanfare. Win the game, bask in the glow. I thought my boys were right on the verge of it. I'm feeling a little confident that they might just pull this off and I'll get a chance to don my red & gold on Super Bowl Sunday.
17-7 as the 3rd quarter comes to a close in the NFC Championship. Rams are driving as the quarter comes to a close. I know they're gonna score...they do. It's ok, 17-14 and still have the lead. Just control the clock, make your plays, go to the Super Bowl.
Just under 7 minutes left, Matt Gay with the field goal to tie it. Then another with less than 2 minutes on the clock. My Niners have squandered away a 10 point lead over the course of 13 minutes and change. Game over, Rams move on.
I guess I can take in the fact that they lost to the eventual Super Bowl champion, but it still stings.
So I ask you...did your team win the big game? Where's my Rams fans in Amarillo? More importantly, where's my Bengals fans in the 806? I'm here if you need me.
Check Out Cowboys' Quarterback Dak Prescott's Dazzling Dallas Digs
28 Epic Memes About the Big 12 Bustin' Up