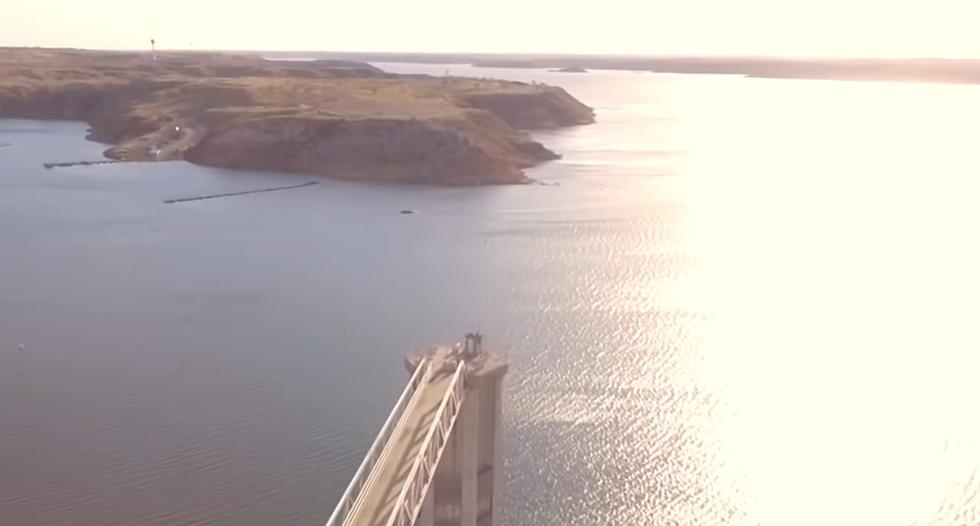 Remember When A Lost Plane Was Found In Lake Meredith?
Drone Nation 1 via YouTube
When droughts hit and the water levels sink at lakes, there will sometimes be an unexpected discovery made. Whether it's vehicles or lost ghost towns, there's usually no telling what will pop up when the tides are extra-low.
For instance, the time a plane showed up in Lake Meredith that had been missing for over 20 years.
Lake Meredith And Record Lows
In 2008, Lake Meredith kept setting records for low water levels. Prior to that year, allocations of water from the lake to nearby cities had already been reduced. Things weren't looking great, and the future didn't look any brighter.
The thing about droughts and lakes is that when water levels fall, unexpected things start popping up. Old vehicles are uncovered. Cold cases get solved. Ghost towns reappear.
This time, something different came to light.
A Plane That Was Missing For Two Decades Is Found
'08 was the year that a plane, missing for over 20 years, was finally found. As the waters of the lake peeled back, they unveiled the Beechcraft Skipper airplane that had been missing since 1984.
The lake at that time was at only eight percent of its capacity.
No Witnesses, A Wheel, And A Jacket
There were no eyewitnesses to the crash that took place in January of 1984. The pilot and one passenger were on a 2 hour flight. They took off around 1:30 PM, and never returned.
The only clues that were found were a wheel and a jacket. The jacket was believed to belong to the pilot.
Something In The Sandbar
It was a family canoe trip that led to the discovery. While the family were canoeing, they noticed something peculiar.
Something in the sandbar.
That something, according to news reports at the time, was the wing of an airplane.They had discovered the fuselage of the missing plane.
Soon, investigators began the work of uncovering the rest of the buried wreckage.
Supposedly, many at the time thought that the story the plane crash was just that...a story. Reports suggest that several people believed it to be nothing more than a rumor.
It took two decades and one wicked drought to shed light on the unfortunate truth.
The Legendary Stories Behind These Six Weird Texas Town Names
It's no secret that Texas is home to some pretty strange town names. While the names of these places are strange enough on their own, sometimes the story behind the name is even stranger.
The Blue Hole in East Texas
This beautiful, privately owned lake, is located deep in the piney woods of Jasper County.