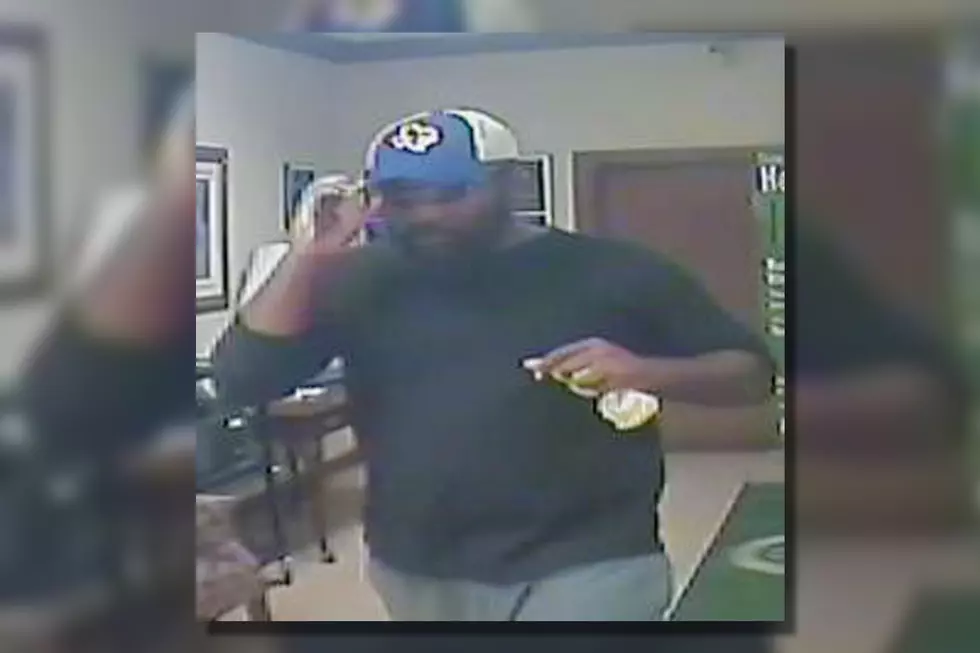 Suspect Attempted To Rob Amarillo Bank But Left Empty Handed
Credit: Amarillo Police Department
It's no surprise to hear about more crimes this time of year. It seems like as we get closer to the holidays, we learn of more robberies and petty crimes. The Amarillo Police Department is asking for your help in locating a suspect who tried to rob a bank on Wednesday, November 20th.
Amarillo Police were called at 4:32pm on Wednesday to the United Supermarket in the 5800 block of Southwest 45th Avenue for an attempted robbery of the bank located in the store. A black male wearing a black shirt, baseball cap and sunglasses entered the bank, demanded money, and then left before the teller could comply. Authorities reported there were no injuries at the scene of the incident.
Security cameras were able to capture a good photo of the suspect as shown above. Police are asking anyone with information on this incident, to call the Amarillo Police Department or Amarillo Crime Stoppers at (806) 374-4400. Tips can also be made anonymously online at www.amapolice.org or on the Amarillo Crime Stoppers P3 mobile app.