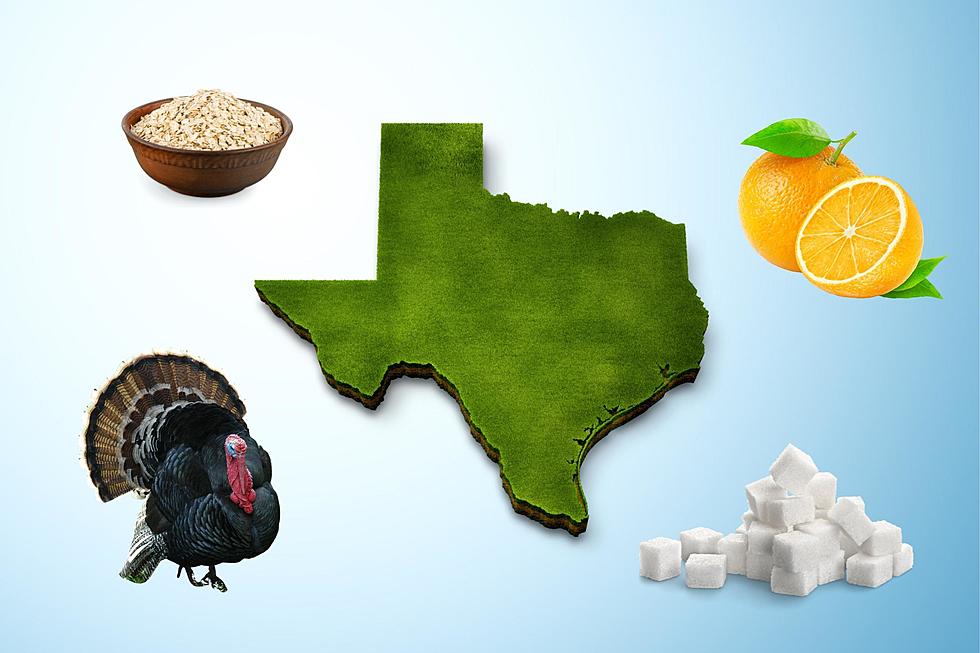 LOOK: 9 Tasty Texas Towns That Share Their Names With Food
Sarah Clark/TSM
You have to admit, Texas is full of surprises.
There's ghost towns every which way you look. There's forgotten history all around you. And there's tons of teensy weensy unincorporated communities and hidden hamlets.
You've also got your fair share of weird town names. I'm a fan of all things weird, so if I see a teeny town with a funky name, I'm sold. But while I've been looking for the weird, I've stumbled across some tasty Texas town names.
And by tasty, i mean these are Texas towns that share the same name with food items.
While these towns may not be edible, they're certainly delicious slices of the great state of Texas. Enjoy!
9 Tasty Texas Towns Named for Food
Texas has a curious list of tasty Texas towns named for food.
Take a look at these non-edible food items you'll find our great state's map!