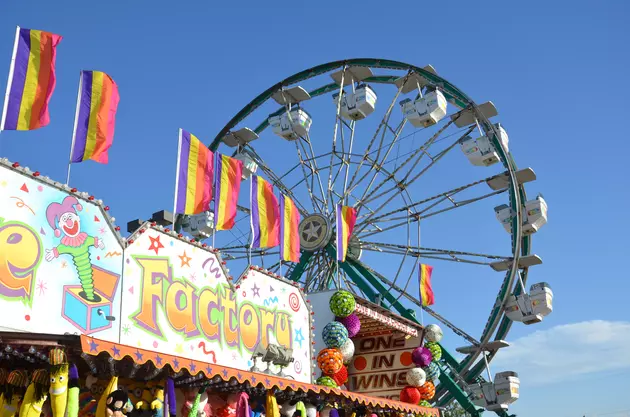 The 2020 Amarillo Tri State Fair Has Been Cancelled
credit: Melissa Bartlett, TSM
I am pretty sure we all saw this coming. The year 2020 has not been kind to any events we look forward to having. With the word last week that the State Fair in Dallas was being cancelled that only lead us to wonder about our beloved Tri State Fair here in Amarillo.
The fate of that was being determined. It didn't look good though. I mean we love our fix of turkey legs, corn dogs and anything fried. Oh and my personal favorite....the Indian Taco, I mean will I have to go without? We look forward to taking a day at work to sneak away and have lunch on the Fairgrounds.
We look forward to going out and riding the rides. We love to try to win at some of the games. We also like to check out the exhibits. Oh and don't forget about the rodeo that happens as well.
It looks like 2020 will not be our year. The press release went out earlier today:
The Amarillo Tri-State Fair Exposition Executive Board of Directors announced modifications and cancellations to the 2020 Tri-State Fair & Rodeo due to concerns over the COVID-19 pandemic.
The board has decided to move forward with youth market livestock shows, equine shows, bantam show, and ag mechanics. However, the board has decided to cancel everything else, with the exception of the PRCA Rodeo.
So yes, that means that this years Amarllo Tri State Fair has been cancelled. No rides, no games and no food this year. They are still working on what that means about the PRCA Rodeo. The board will meet again on August 3rd to make that decision.
For now we all will just have to dream of a time when life was simpler and we could head out to the fair. Let's hope 2021 is a much better year.