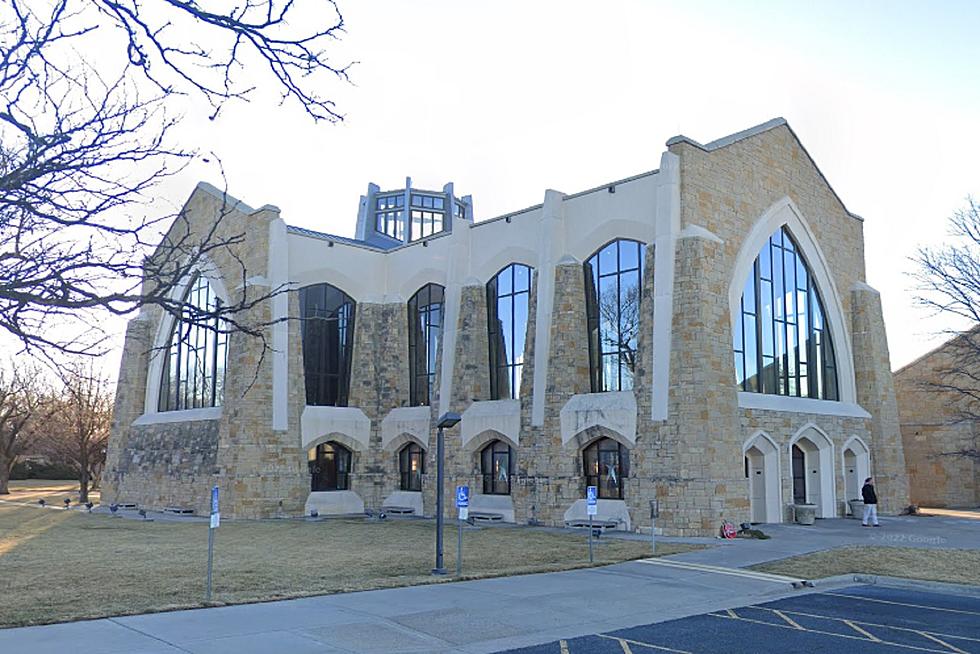 Tragic Destruction, Horrible Vandalism At St Andrew's In Amarillo
Google
In the early hours of May 4, 2023, an unbelievable act of vandalism took place. No one at St. Andrew's Episcopal Church in Amarillo, Texas could be prepared for what they would find later that morning when they arrived.
A tragic amount of destruction and horrible vandalism took place at St. Andrew's Episcopal Church in Amarillo.
Desecration Of The Sacred In Amarillo, Texas
According to a post on social media from St. Andrew's Episcopal Church, someone gained entry to the church at around 2 AM on May 4. Whoever it was, decided to target specific items in an act of unbelievable vandalism.
Those responsible for the act desecrated sacramental items including the baptismal font, the altar, and the processional cross.
According to the post, the baptismal font was the most damaged item.
Who Would Do Such A Thing, And Why?
There really isn't a scenario where I can get my brain to make this make any kind of sense. It appears to be a senseless act of hate fueled vandalism. While I'm not interested in finding a way to condone these actions, I am curious as to why this would happen.
This act isn't an act of anger directed at a single person or entity. It unfortunately impacts the congregation as a whole. They have had their sacred place of worship violated; something that no one should have to suffer in a land that upholds the freedom to observe the religious practice of your choice. My heart goes out to the church and it's congregation.
I'm not a very religious man, but I do respect the right of those who are to express their faith.
Hopefully Answers Will Be Found Soon
According to the post on social media, police were contacted and they are investigating. Hopefully, there will be some answers. Even more than just answers, hopefully the congregation will be able to put this behind them and find peace again in their sacred place.
Texas Crime Statistics By City
Check to see how crime compares in your city versus elsewhere.
Amarillo On 'America's Most Wanted'
I was surprised to find out recently that we also have a bit of a history with the show America's Most Wanted.
Digging through old news articles, I found several separate occasions where Amarillo and America's Most Wanted crossed paths. It makes me wonder if there are some that I've missed.