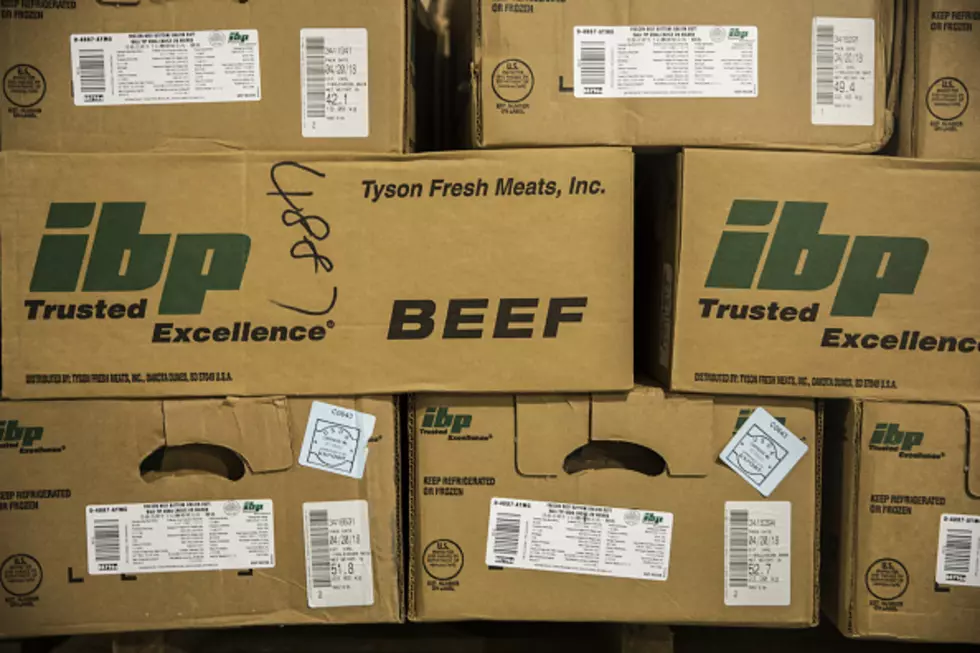 Tyson Has Another Free Food Box Event This Month In Amarillo
Bloomberg via Getty Images
More than 2.5 million households in Texas didn't always have enough food to eat in 2020, according to the U.S. Census Bureau. That is way too many hungry kids, we all know someone that has gone without food during the pandemic and Tyson Foods has consistently stepped up and given out thousands of free boxed food items.
Food banks across Texas are predicting food shortages in coming months due to the end of three key federal and state programs that have helped them respond to high demand during the coronavirus pandemic.
"Food insecurity is twice as high as before the pandemic. We've had a lot of federal aid and that's all going away at the end of the year," said Celia Cole, CEO of Feeding Texas, which coordinates the 21 food banks in the state. "We are facing a kind of a food cliff and we are worried of how long we are going to be able to keep up with demand without the help of the federal government."
If you're struggling with food insecurity, just bring your ID and join Tyson Foods at Bethesda Outreach, located at 1101 Fritch Hwy on January 31 from 5:00 PM-6:30 PM to receive a 16-pound food box that includes 4 pounds of dry goods, 6 pounds of protein, and 6 pounds of produce. You must be present to receive a food box. Due to limited supply and high demand, no one will be able to serve as a proxy for a friend or family member who is unable to attend.
To keep staff, volunteers, and the community safe, distribution will be done via a drive-through. Visitors will remain in their vehicles, and volunteers will observe social distancing and wear masks and gloves.
KEEP READING: 50 community resources supporting Americans financially impacted by COVID-19