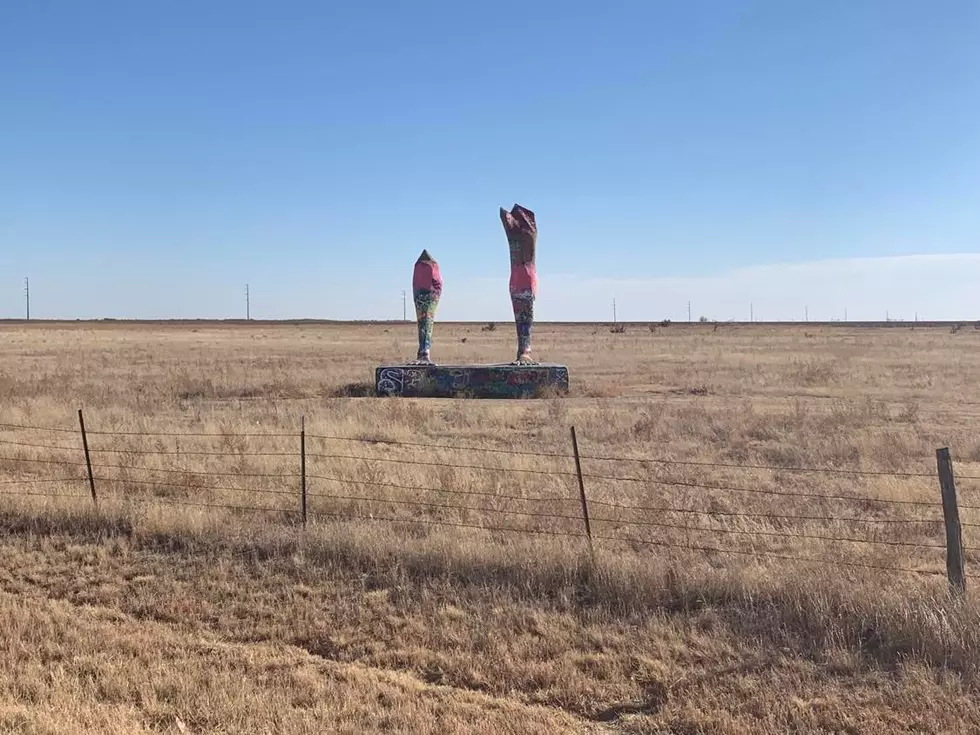 What is Really With Those Random Legs Outside Amarillo?
credit: Melissa Bartlett, TSM
You probably drive by these all the time. Heck, you may not have even noticed them. They are like the Cadillac Ranch. You could miss it all off the highway unless you know they are there or looking for them.
I am talking about those weird somewhat legs off of I-27 at Sundown Lane. You have probably seen them a million times. You may have wondered what they are really all about. I finally decided enough is enough and I was going to find out.
I shouldn't have been surprised to read they were the handiwork of Stanley Marsh. I really didn't know that. How could I have not, though? They scream as one of the crazy things he would do.
You know Stanley Marsh 3, who gave us the Cadillac Ranch, the Floating Mesa, the lights of the KVII building, all those strange signs all over Amarillo. This was just another thing he left with us.
Why really was I surprised? It turns out it is just another one of his crazy pranks.
Basically, it's a mock tribute to  Ozymandias, which is the Greek name for Egyptian Pharaoh Ramesses II.  He thought the statue would eternally preserve his power.
The poem that is on the tablet outside of the display was written by Percy Bysshe Shelley but it didn't have anything to do with these pair of legs.
Just like everything else about Stanley Marsh 3, these legs being there just don't make sense. Also, people come by and spray paint them all of the time, just like out at the Cadillac Ranch.
So these are just basically something else that Amarillo has that makes us unique. We have these legs. If you haven't stopped by you may want to grab a photo to just say you have been there. One more place to take out-of-town guests.
Top 25 Things To Do In Amarillo
Here are the best things to do in Amarillo.
Things We Would Put In Our Version of Cadillac Ranch
.