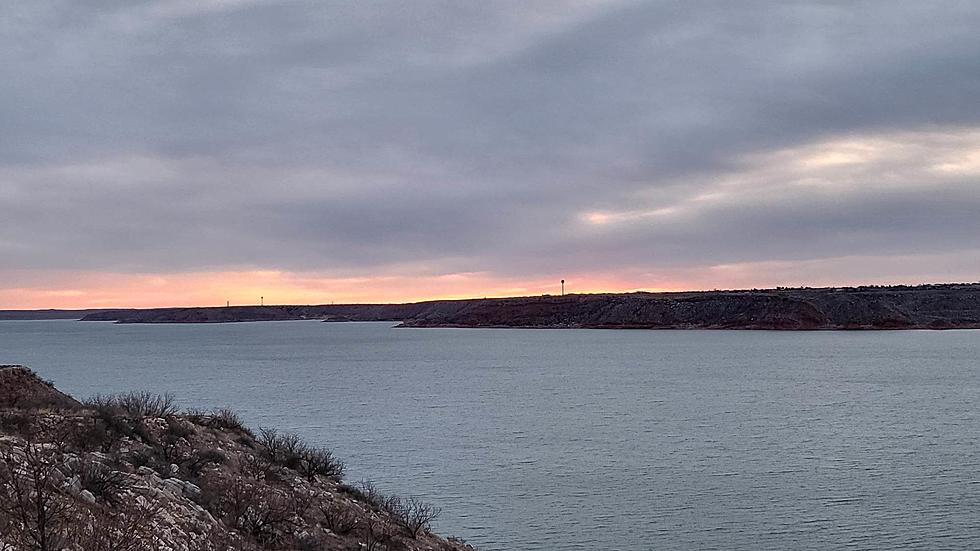 What Lakes Are Worth The Drive From Amarillo? Here Is Our List.
Charlie Hardin
Thank the Almighty warmer weather is finally here and we can start spending as much time as we want outside. I'm ready to spend as many weekends as possible hitting all the lakes I love, and even try out some new areas. Unfortunately, most of my trips will have to be quick. Fortunately, there's plenty within a reasonable distance.
Here's my list of lakes worth the drive from Amarillo, Texas.
Lakes Near Amarillo, TX In The Texas Panhandle
Sure, we have some "lakes" in town. I'm not thumbing my nose at any of them. They're nice enough for an afternoon at a park, letting the kids play on a playground or watch some ducks do the stuff that ducks are prone to do.
However, we enjoy camping and getting away from the hustle and bustle of town.
With a lot of these lakes, you're not going to always find the most mind-blowing amenities. In fact, it's a great idea and I highly recommend you call ahead and check the water level. Some of the lakes in the panhandle are awfully low thanks to the drought conditions.
Lakes in the panhandle include:
Lake Meredith - I've started spending a lot of time here. Majority of their camping spots are first come, first served. It's free to set up your spot for the night on majority of the camping spots, and it won't cost you an arm and a leg to get one of the pay-to-camp RV spots. It's one of my favorite spots for sunrise and sunset.
Mackenzie - If you're looking to get away from it all, and get in some fishing, this is a pretty decent spot. There usually isn't a massive crowd of people clogging up your potential fishing space, at least according to this site.
Baylor Creek - I'll admit, I've never been here. It's listed on the TPWD website for lakes in our region, and it doesn't have a flag on it stating that the water level is dangerously low. So, I've included it. TPWD says it's a great spot for fishing for bass and crappie. There's also some catfish and sunfish. It's a good idea to call ahead.
I know there are more lakes in the panhandle. However, many that I checked had water level warnings. In some places, it even stated that boat ramps were closed. Thank the drought conditions we've been living in.
Lakes In New Mexico Worth The Drive From Amarillo, TX
If you've got an itch to head west, you can make it to these places for camping, fishing, and getting out on the water this summer. They're not a terrible distance away from Amarillo, especially if you're wanting to spend a night.
Conchas Lake - This is a state park northwest of Tucumcari. They've pretty much got everything you could want for a night or two out of town. There's plenty of camping spots. They allow primitive, all the way up to RV camping. There's the lake you can enjoy, and a lot for you to explore. Heads up, there are some warnings regarding fire and what you can use. Check out their park alerts section for more info.
Ute Lake - Got another state park with plenty of amenities. There is reservation camping, and no-reservation camping available. There's a lot of water to enjoy. The park is pretty big, so you'll have ample space to get out and enjoy the great outdoors.
Lakes In Oklahoma Worth The Drive From Amarillo, TX
There are a lot of lakes I love in Oklahoma. Probably a little biased, because it is the state that I grew up in, and spent my early adult years in. I could make this list a mile long, but I'll keep it to two big suggestions. Both offer some beautiful views, plenty of amenities, and offer something unique which makes them worth the drive.
Lugert Lake/Quartz Mountain - I spent almost every summer here when I was growing up. There's a lot to do, and over the years they've done a lot to really turn this into a great destination. They have all the camping you could want. Plenty of space for the boat, or if you just want to swim. Stand Up Paddleboarding is a favorite pastime here. There's a lot to explore, plenty to do, lots of amenities, and I can't recommend it enough. Perfect for a quick weekend get away.
Medicine Park - This is another one of my favorite spots in Oklahoma, and while it's further away than Quartz Mountain, it is absolutely worth the drive. The little town of Medicine Park is worth stopping at to check out. Plenty of restaurants and stuff to see. There's Bath Lake, the Wichita Mountains Wildlife Refuge is nearby, and you're not far from Lake Lawtonka. Medicine Park makes for a great "homebase" while you decide which direction to go for your adventures. The Wildlife Refuge is a spot I loved visiting when growing up in Oklahoma. Worth making a trip to see.
LOOK: Here are the best lake towns to live in
Many of the included towns jump out at the casual observer as popular summer-rental spots--the Ozarks' Branson, Missouri, or Arizona's Lake Havasu--it might surprise you to dive deeper into some quality-of-life offerings beyond the beach and vacation homes. You'll likely pick up some knowledge from a wide range of Americana: one of the last remaining 1950s-style drive-ins in the Midwest; a Florida town that started as a Civil War veteran retirement area; an island boasting some of the country's top public schools and wealth-earners right in the middle of a lake between Seattle and Bellevue; and even a California town containing much more than Johnny Cash's prison blues.
25 Landmarks of Amarillo and the Texas Panhandle