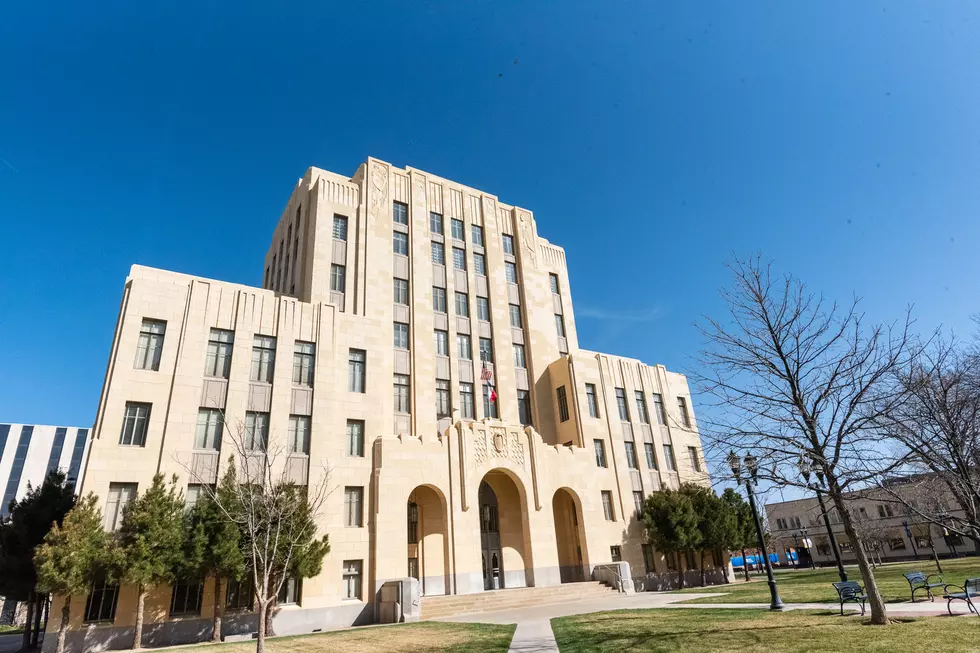 Why This Historic Courthouse In Amarillo Has Everyone Confused
Michael Rivera, Townsquare Media
You can't blame anyone for being a little confused when it comes to the Potter County Courthouse. We've had a few in Amarillo since the city was born. Keeping track of all the historic sites can be a daunting task.
That's what has everyone confused when it comes to the Potter County Courthouse.
There Has Been A Grand Total Of Five Potter County Courthouses
That's right. There have been five different Potter County Courthouses over the years.
The first was built in 1887, but we outgrew it pretty quick. So in 1889, we upgraded.
Then, in 1896, the county decided it would need a bigger one. It lasted until 1904 before the county needed more elbow room.
So far, we're up to four courthouses in a span of just 17 years. That last one would hold us over until 1932, when the courthouse we're all familiar with was finally built.
Is This Decrepit Building One Of Potter County's Former Courthouses?
This is where the confusion comes in. It seems that a lot of people think that this used to be a former Potter County Courthouse. Namely, number three.
There have even been people doing research into the architecture of the Potter County Courthouse that have stumbled across this and asked if it's possible that this is a remnant of the courthouses that have come before.
Scrolling through comments on the inquisitive post, eventually you'll find someone who claims ownership of the property. According to that person, this building was never the courthouse.
It was building used by the Texas Highway Department. Some have said that this was the site of courthouse number 3, but that's not the same building.
The current courthouse, number five, is listed on the National Register Of Historic Places. You can find it downtown on South Filmore.
It was rededicated in 2012 and even got a facelift thanks to the Texas Historic Courthouse Preservation Program.
Downtown Amarillo Over The Years
Downtown Amarillo has seen an incredible metamorphosis. Take a look at the photos below to see just how much it's changed--you won't believe the difference.
The Barfield Hotel: At The Heart of Historic Route 66 and Polk Street
The Barfield Hotel was built into a historic building in Downtown Amarillo that shows some of the charm of the Panhandle while remembering the days of speakeasies and prohibition
The Downtown Art Of Amarillo Centennial Plaza
Centennial Plaza is an often overlooked jewel in downtown Amarillo. There are several unique highlights in this downtown fixture dedicated to Amarillo's first 100 years.
What To See And Where To Shop On 6th In Amarillo Texas
Route 66 is a major highlight of most things on 6th. Here's where to shop, and what to see on 6th in Amarillo Texas.