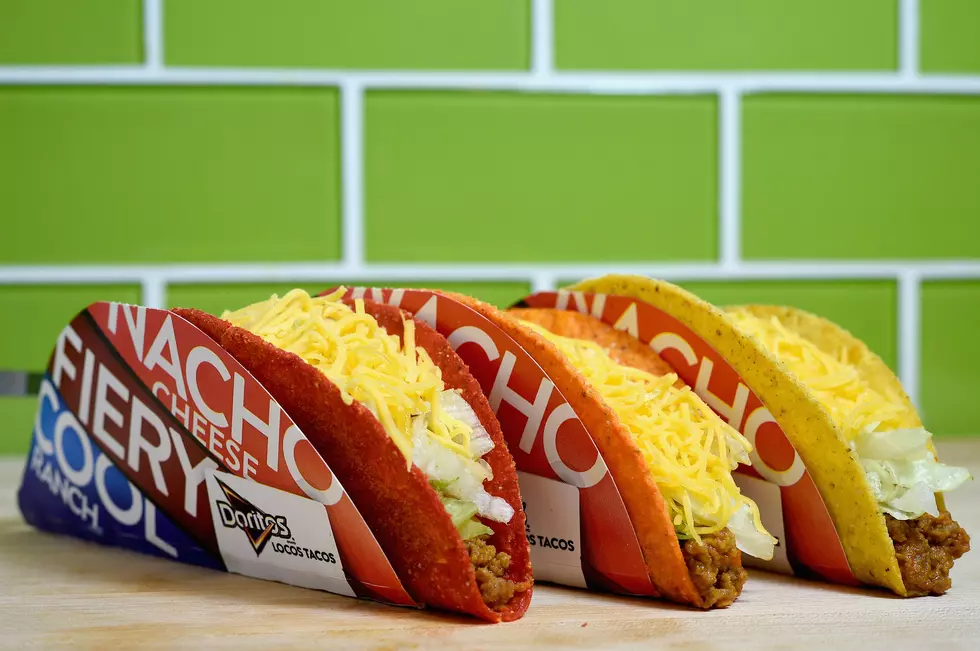 Amarillo Taco Bell Locations Giving Away Free Tacos Wednesday
Credit: Getty Images for Taco Bell
Enter your number to get our free mobile app
Yes, you read that correctly. Taco Bell locations around Amarillo will be handing out free Doritos Locos tacos on Wednesday! The promotion is part of their "Steal A Base, Steal A Taco" program during Major League Baseball's World Series. Since Mookie Betts of the Los Angeles Dodgers stole a base during the World Series, we get a free taco.
But what if I told you there was a way to score two tacos tomorrow? If you haven't already become a member of Taco Bell's Rewards Program, you get a free taco when you sign up. Although you might not get a Doritos Locos taco for this particular promotion, two tacos are still two tacos.
Amarillo Taco Bell locations:
5807 SW 45th Ave
2000 S Coulter St
6255 Hollywood Rd
3309 S Washington St
4116 I-40 W
300 E Amarillo Blvd
2010 Ross-Osage St
Set a reminder on your phone for lunch on Wednesday and get over to an Amarillo area Taco Bell to cash in. There is no purchase necessary, but let's be real, you can't just swing in for one taco.
KEEP READING: Here are 50 of the most famous sports goofs