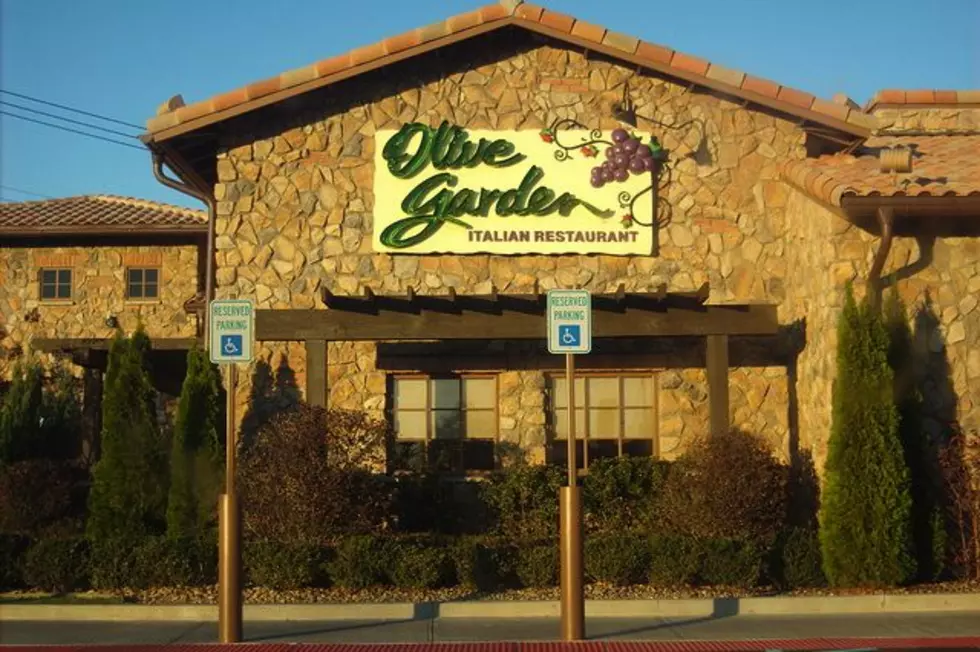 Amarillo's Olive Garden And The Chance To Get Never Ending Pasta
Upstateprodigy08, Flickr
Who doesn't love a good deal? I mean a great bang for your buck. Olive Garden is trying to give you that deal of a lifetime.
It's that time of year that they offer the Never Ending Pasta Pass. Nine weeks of all the pasta, soup, salad and breadsticks you can eat. You can go for lunch. You can go for dinner. Yes, that is a lot of carbs but hey it's only for 9 weeks. I think this would be cool to get one of these elusive passes.
They go on sale Thursday at 1 pm Amarillo time. You can get in line five minutes before. The pass will cost you $100 and obviously I am not the only one who thinks this is a great idea. How do I know? Well this is their 5th year selling them and they have sold out every time.
I asked my daughter if she ever had a customer use a pass while she was working at the Olive Garden here in Amarillo. She said that no she has never seen one. I then reached out to their General Manager, Paul Olvarez, to find out if he knows of anyone here in Amarillo ever using one.
He sent my message on to the official corporate people for help. They got back to me but couldn't get the official numbers this fast. Which is OK. They tried. Out of the local waitstaff I have talked too nobody remembers one. So here is your chance Amarillo to step up and secure yourself a "golden ticket" of sorts.
HERE is where you can get your pass. Now the catch is that they are only going to be selling 24,000. It doesn't hurt to try. I want to see our great folks in Amarillo cashing in on the savings.
Here is the cool thing about this year. The first 50 people who buy one will get the option to upgrade for another $400 to a LIFETIME pasta pass. You read that correctly for the rest of your life. Of course there are terms and conditions. Just so you know you can't leave it to someone in your will. It expires upon death.
So I would go ahead and be ready. Read up on the deal but make sure you are ready to buy Thursday BEFORE 1 pm. Get in line and make Amarillo proud.