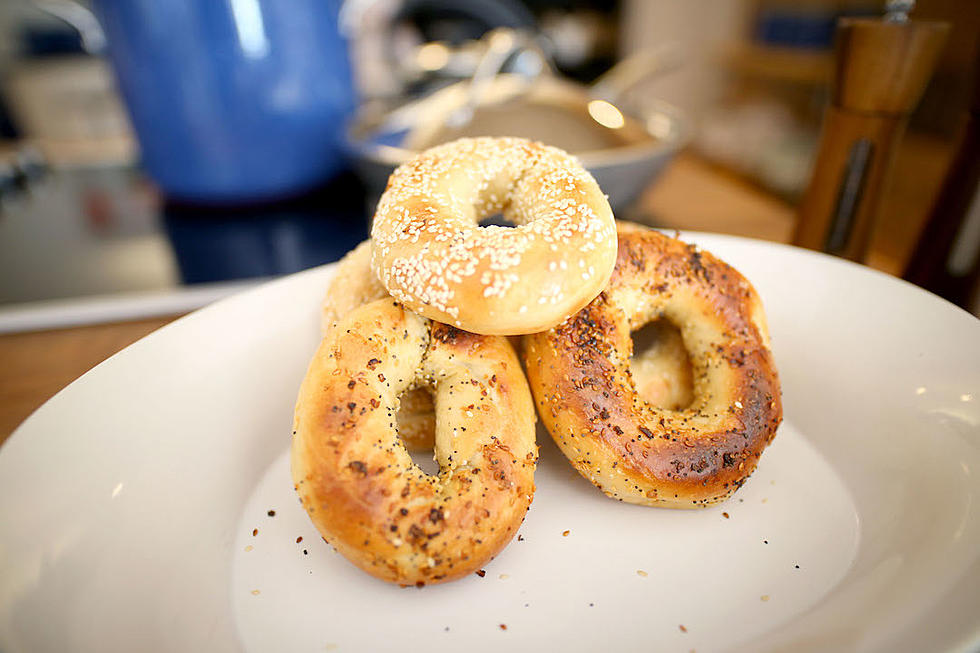 Panera's Bread Sliced Bagels Are Tearing the Internet Apart
Paul Zimmerman, Getty Images
So, apparently people in St. Louis like to get their bagels sliced like loaves of bread. One Missourian was in for a rude awakening when he decided to publish this god forsaken technique on Twitter.
"Today I introduced my coworkers to the St Louis secret of ordering bagels bread sliced. It was a hit!" Alek Krautmann innocently tweeted on Monday (March 25). Little did he know his post was going to go viral — for all the wrong reasons.
The Internet banded together to take down the monstrosity that is bread-sliced bagels.
"I work in a bakery that makes bread & bagels every morning.... If someone asked me to 'bread slice' bagels I'd refuse service. I have standards and a healthy respect for bagels," one person wrote.
"This isn't a hit. This is 'Hey let me find the worst and cheapest way to feed 25 people with 12 bagels!'" quipped writer Tony Ponsnanski.
One woman tried to defend poor Alek, expressing her approval of bread-sliced bagels for people who suffer from Diabetes, like herself. She was quickly shot down with responses like "I'm diabetic... I will adjust my insulin before I do this. I'd rather go without than do this" and "or u could literally just eat a couple bites of a bagel instead of cruelly vivisecting it."
A fellow St. Louis resident also set the record straight that the city is not filled with "sociopaths" who would do such a thing to something as sacred as a bagel.
Check out some of our favorite reactions below.
Deleted Tweets Celebrities Wish We Never Saw