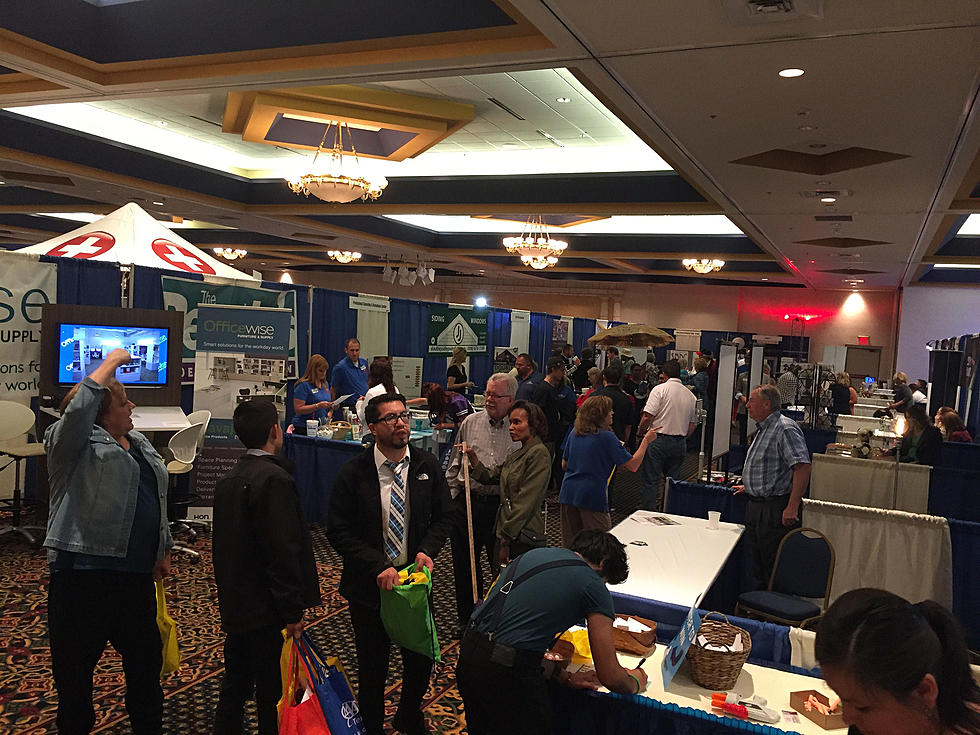 Business Connection: The Biggest Networking Event in Amarillo Celebrates 25 Years
Photo Courtesy: Amarillo Chamber of Commerce
Business Connection is one of the biggest networking events in Amarillo.  It's a event with nearly every business and organization in Amarillo come together.  If you are looking for a particular type of business or organization you can find it at Business Connection. 
This year marks a milestone, Business Connection celebrates it's 25th year.  Twenty-five years of bringing business and the public together.
Twenty-Five years of bags and bags of goodies.
Let's fact it not only is Business Connection a great event, it's also the perfect place to collect bags full of goodies from some really amazing Amarillo businesses.  I always joke that I get my year's supply of pens at Business Connection.
WHAT: Business Connection
WHEN: Thursday, May 11th,  VIP Show 10a-4p GENERAL ADMISSION 1-4p
WHERE: Amarillo Civic Center
COST: VIP SHOW - Free with VIP ticket or business card, $5 public general admission
Over 350 exhibitors will take over the Amarillo Civic Center.
Make sure you reserve at least 2 hours of your time to experience Business Connection. This will give you time to see all the exhibitors plus ask questions and find new partners in business.
Plus, if you don't want to leave to have lunch or want to take your lunch break to experience Business Connection, the Food Court returns.
The Regency Room is converted to an amazing Food Court with several restaurants to choose from to have the perfect lunch.
Cost is $10 in advance/$15 day of to eat in the Food Court.
If you have never been to Business Connection, make plans to attend this year and celebrate 25 years!!!