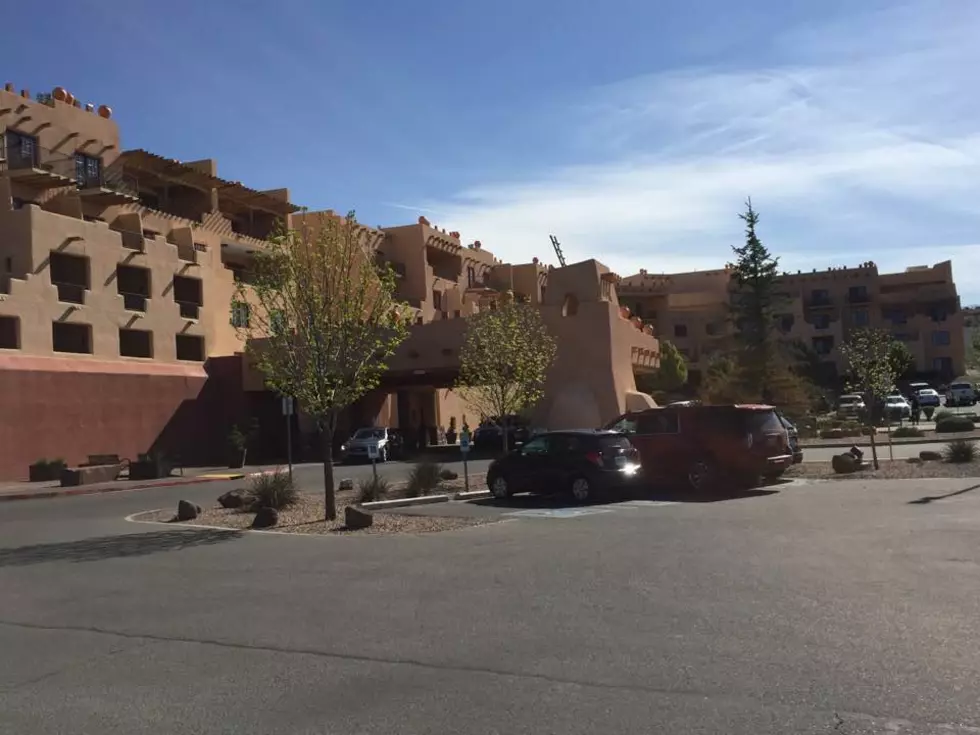 Check Out the Amazing Buffalo Thunder Resort and Casino in Santa, Fe
Photo Courtesy: Joshua Taylor
Last Monday, I receive a phone call from Christine from Buffalo Thunder.   She had heard me while listening to Mix online, talking about a friend of mine, visiting Buffalo Thunder over the Easter holiday and asked if I would like to come and check out the Resort.  So that's what I got to do.
Last weekend my sweetheart and I made the 4 1/2 hour drive to Santa Fe to check out the Buffalo Thunder Resort and Casino and I must say we had a wonderful time.  When we pulled up to the Resort we were amazed. It was very beautiful and it had an amazing mountainous background.  Here are some of the pictures we took while we were at the resort and while we were in and on our way to Santa Fe.
The resort was amazingly beautiful.  They have 4 different restaurants in the resort.
Plus they have room service and let me say, their Pizza is really good!
Not to mention they have an amazing Golf Course.  I don't play, but looking at it, it was a pretty course.
If you need some relaxation they have this amazing spa. Wo' P'in Spa.
If you are looking for some fun nightlife they even have a night club on the property. Shadeh Nightclub
The great thing about Buffalo Thunder Resort and Casino, it's a family friendly place.  So yes, you can bring the kid's and have a great time.   They have a arcade and a kid's area on the resort as well.  Plus the pool has a splash pad area perfect for them.
Overall we had a blast and definitely will return.  So if you are looking for a great getaway not very far from home, you should definitely check them out.