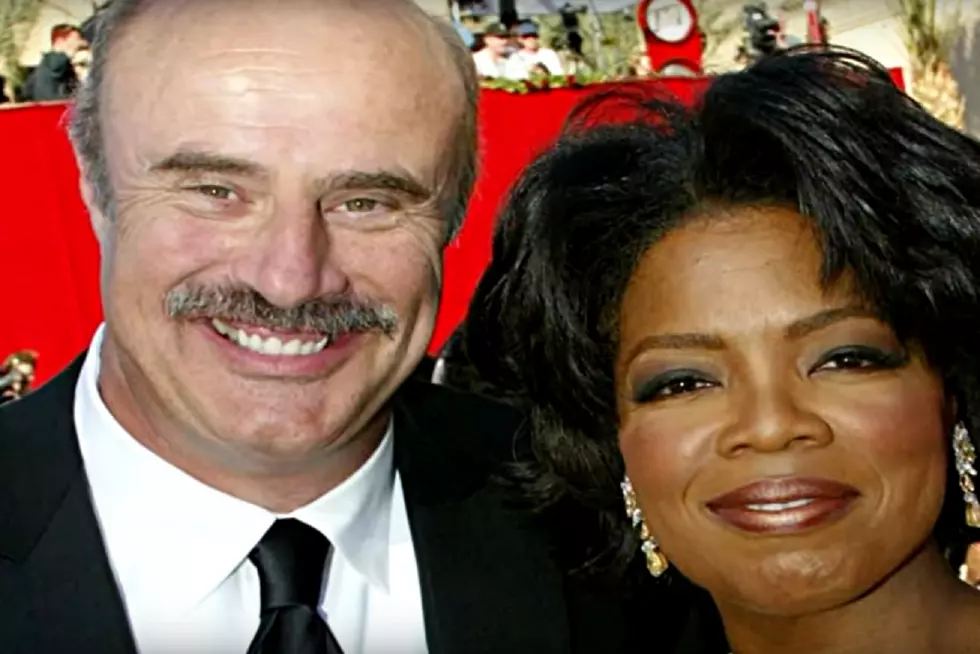 Dr. Phil Says Goodbye To Current Show, Will He Thank Amarillo?
extratv via YouTube
Dr. Phil. Oh, Dr. Phil.
The talk show host celebrity has, over the course of two whole decades, embedded himself within the American cultural landscape in a way that makes it impossible for him to ever fade into obscurity. His Texas drawl, and his no-nonsense approach to a wide variety of cultural problems plaguing our society will live forever in the minds of daytime television fans nationwide.
What I want to know is....as he says farewell to all of us, will he acknowledge the place he arguably owes it all to: Amarillo, Texas?
Yes, If You Go Back Far Enough, You Can Say Dr. Phil Owes Amarillo
It isn't because of some wild guest that appeared on his show. It isn't because there was a viral cultural moment on his show that launched him into the stratosphere. No, it was all because of a law suit that those of us in Yellow City are all very familiar with.
Think back. Remember that time Oprah came to Amarillo for six weeks to attend a trial over comments made regarding beef, and simultaneously (which is still mind blowing) do her show? Dr. Phil was a part of it.
Though he wasn't quite "Dr." Phil just yet.
Phil McGraw, Jury Consultant To The Most Powerful Woman On TV
To be fair, he was brought on, or his firm was, by her legal team. The job was to prepare Oprah and her team for trial.
That's how he entered her orbit.
According to reports, Oprah was very impressed with Phil. She was impressed enough to invite him to be on her show.
That, friends and neighbors, is how you launch your daytime TV talk show career. So, technically, one could say that Dr. Phil could say a big thank you to Amarillo. Emphasis on the could.
Will There Be Any Mention Of Amarillo And Those Early Days In Dr. Phil's Finale?
It would be interesting to see what happens. The final episode will air at the end of the 22-23 season later this spring. One has to wonder if it will be a run-of-the-mill type episode, or will it be a double decade retrospective of a TV show that has been the "talk of the town" on many an occasion.
No matter how you feel about Phil, and there are opinions all over the map, you have to admire the ability to keep the show running for this long. To keep audiences spellbound and coming back time and time again for over twenty years.
I suppose we'll all have to wait and see what happens. Come on Phil, show your old pals in Amarillo a little love before you say goodbye.
36 Celebrities That You Might Run into in Texas
There are many celebrities that have made Texas their home. Some were born here, and others decided to make their move recently during the 2020 pandemic. These are some of the musicians, actors, athletes, and other public figures that all call the great Lone Star State home.
30 Actors Who Were Born in Texas