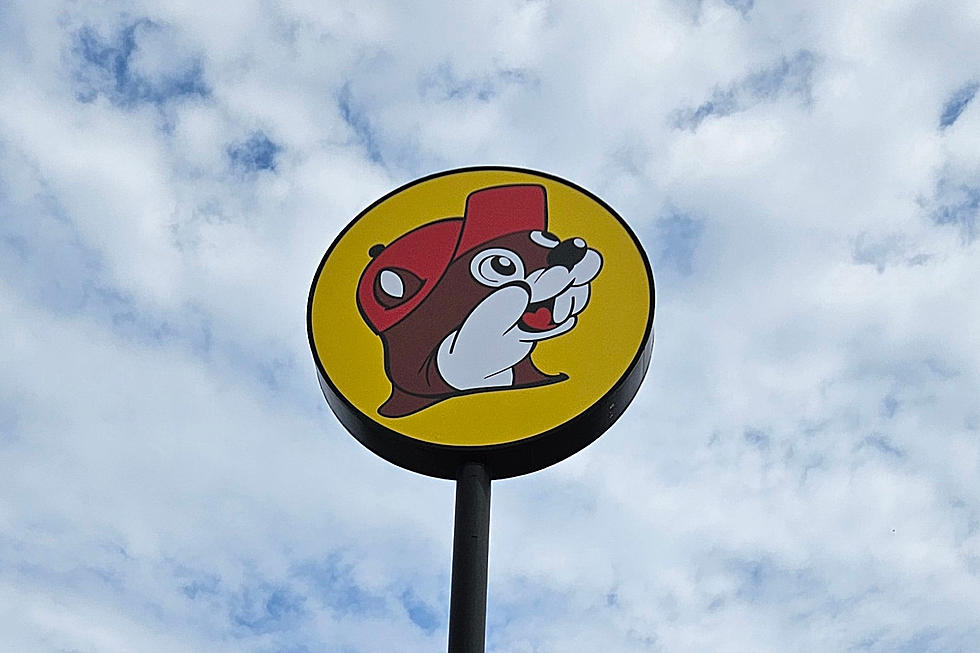 Everything Bigger In Texas? Buc-ee's Says, "Hold My Beer. Watch This!"
Aaron Savage, Townsquare Media
I've lived in Texas on and off my whole life it seems. I've lived out in the desert, on the beach, and even back in the pines. I've never really thought to myself, "you know, everything really is bigger in Texas." That doesn't stop the old saying from existing.
Is everything really bigger in Texas? Buc-ee's says, "Hold my beer and watch this!"
Well, Not Exactly Buc-ee's...Follow Me...
While everything may not be technically bigger in Texas, I do feel that things do get a bit weirder from time to time. We've got everything from our own mini Easter Island to Cadillac Ranch. There's all kinds of oddball stuff across the Lone Star State, and I love it.
So when this new Buc-ee's popped up, that leadership at Buc-ee's was unaware of, I didn't really bat an eye. It made sense.
Ladies and gentlemen, friends and neighbors, have you seen this one of a kind Buc-ee's out in west Texas?
The Return Of The World's Smallest Buc-ee's!
It's a bite-sized version of one of the most iconic sites in Texas; the world's smallest Buc-ee's. You can find it out in west Texas.
The teeny tiny Buc-ee's is an art installation that, as far as we can tell, just popped up out of nowhere. Which, honestly, isn't all that shocking. It's pretty tiny compared to the rest of them.
No one is officially stating who is behind the "art installation," but are having a lot of fun with it.
Buc-ee's Has A Reputation To Uphold
Let's do a thought exercise. When you think Buc-ee's, what are the three things that come to mind?
While I'm sure there's a variety of answers to that question, there's a least one thing that will be on everyone's list. The bathrooms.
The restrooms at Buc-ee's are legendary. I remember the first time I ever saw one. Coming from Oklahoma, I thought I had stepped into a urinal filled theme park. The place was spotless from floor to ceiling, there was ample "room," and the place was decorated nicer than most homes I've lived in.
Upon hearing that the world's smallest Buc-ee's had made a reappearance out in west Texas, leadership from the iconic travel stop jumped into action and supposedly dispatched a cleaning clear to the location.
After all, they have a reputation to uphold when it comes to their facilities.
Where To See The World's Smallest Buc-ee's
If you find yourself out in west Texas with some time on your hands, make your way out to Sanderson and Marathon. Smack dab between the two, you'll find it.
Highway 90 connects the two.
Just don't show up hoping to fuel up, snag some nuggets, or buy some home decor.
Ten Reasons We Feel Sorry For People Who Aren't From Texas
Best Places to See Bluebonnets in Texas
The best time to see bluebonnets is mid-April and here is where you should go.
21 Texas Town Names Outsiders Can't Pronounce
Have you ever heard someone call Killeen "Kye-lean" or Salado "Salad-oh"? That's just the tip of the Texas mispronunciation iceberg. Here are the towns and cities most folks who didn't grow up in Texas don't have a clue how to pronounce.