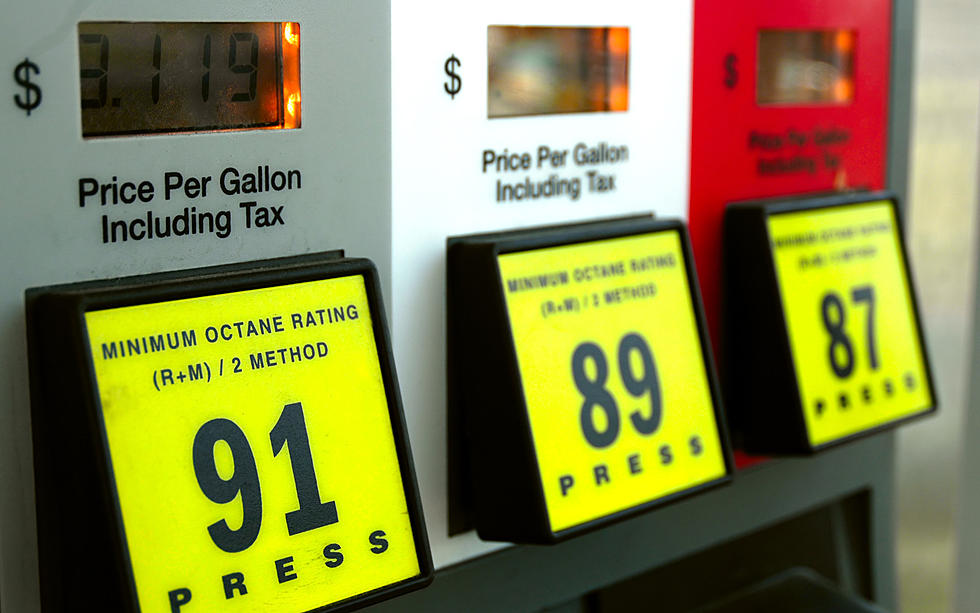 How Much is Gas? History of Gas Prices in Amarillo Over the Last 10 Years
Karimala
We are all experience the pain of putting gas in our vehicles.  My debit card literally cries every time I go to the pump.  So to ad insult to injury, or make us wish for years past.  I thought it would be good to see the gas prices through the years.
Oh my gosh, 2022 has brought us very high gas prices, it is quite possible that Amarillo will break the $4 mark this week for regular unleaded.  We haven't seen high gas prices like this since 2015.  Fingers crossed they will start to drop, but unfortunately we won't be seeing that anytime soon.
Gas is a huge expense and it's a big part of our budget. It hurts when it's this expensive.
Let's take a trip back and see what gas prices were the last 10 years.
2012
Things that happened in 2012: President Obama was re-elected for his 2nd term. Hurricane Sandy hit the East Coast, Sandy Hook Shooting
2013
Remember the gas wars this year, it was funny to see the back and forth between these two entities.  Hey we benefitted from the cheaper gas.
Things that happened in 2013: Boston Marathon Bombings, Target Security Breach, Government Shut Down, Lance Armstrong admits to doping loses Tour De France wins, E-5 tornado hits Moore, OK., Edward Snowden leaks information
2014
Things that happened in 2014: Malaysian Airlines 370 disappears, XXII Winter Games in Sochi, Russia, Ebola breakout in West Africa
2015
Things that happened in 2015: Hillary Clinton's Emails, Nepal Earthquake, IRS Hacked, Amtrak Crash, Same-Sex Marriage became Legal, Charlie Hebdo shooting
2016
Things that happened in 2016: Donald Trump elected President, Brexit, Flint Michigan Water, Pulse Nightclub Shooting Orlando, Zika Virus, Alan Rickman, Gene Wilder, Muhammad Ali, Leonard Cohen, Alan Thicke, George Michael, and Carrie Fisher, die. Chicago Cubs win World Series after 108 years.
2017
Things that happened in 2017: Woman's March, Me Too Movement, Multiple Hurricanes, NFL Players Kneel During National Anthem, Las Vegas Shootings And Sutherland Springs, Texas shootings
2018
Things that happened in 2018: California Wildfires, Royal Wedding Prince Harry and Megan Markle, Supreme Court Confirmation Hearings, Midterm Elections Democrats Take Over House, Sears Files for bankruptcy, and Toys R Us closes stores.
2019
Things that happened in 2019: Mueller Report, Trump Impeached, Prime Minister Teresa May resigns, College Admissions Scandal (Lori Laughlin, and Felicity Huffman), Notre-Dame Fire, Royal Baby    
2020
Things that happened in 2020: COVID-19 the World Stops, Kobe Bryant and daughter Gianna die in plane crash, Australian Brushfires, Prince Harry and Megan leave the Royal Family, Donald Trump Impeached, Stock Market Crash, George Floyd and Black Lives Matter Protests, Nancy Pelosi tears up Trump Speach during State of the Union, Supreme Court Justice Ruth Bader Ginsburg dies, Joe Biden elected President and Kamala Harris becomes first black and woman Vice President
2021
Things that happened in 2021: January 6th Insurrection, Withdraw from Afghanistan, Juneteenth a Federal Holiday, Condo collapse in Florida, Winter Storm power failure in Texas, SpaceX and Jeff Bezos take civilians into space.
So there you have it, some gas prices over the last 10 years.  Let's just hope we don't have to start walking every where.   At least for now, Amarillo City Transit is free so that's and option.
LOOK: See how much gasoline cost the year you started driving
To find out more about how has the price of gas changed throughout the years, Stacker ran the numbers on the cost of a gallon of gasoline for each of the last 84 years. Using
data from the Bureau of Labor Statistics
(released in April 2020), we analyzed the average price for a gallon of unleaded regular gasoline from 1976 to 2020 along with the Consumer Price Index (CPI) for unleaded regular gasoline from 1937 to 1976, including the absolute and inflation-adjusted prices for each year.
Read on to explore the cost of gas over time and rediscover just how much a gallon was when you first started driving.
Amarillo's Cursed Buildings – Historic Route 66, 2813 SW 6th
There are some places around town that just can't seem to stay in business for very long. This is one of them.
The address of the cursed building is 2813 SW 6th Street. This building was originally built in 1930. This place was originally a service station. I'm sure in the heydays of Rt. 66, this place was the place to stop to get your car serviced. However, in the last 15 years, this building has seen many different faces.