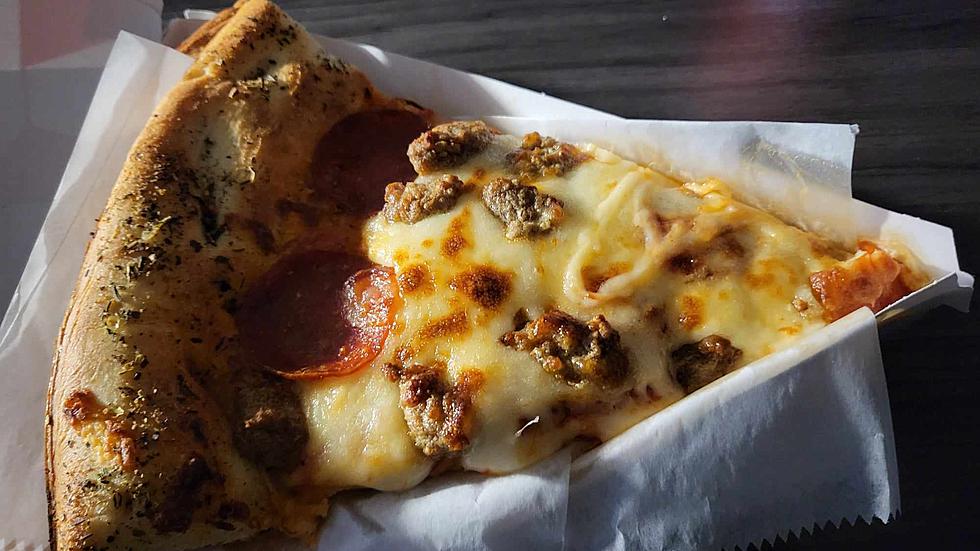 I Tried Grocery Store Pizza In Amarillo To See If It's Worth It
Charlie Hardin
It has been suggested to me several times since moving to Amarillo that I go to United Supermarkets for lunch. It seemed that everyone was constantly trying to get me to check out the sushi, salad bar, soups, or whatever was sitting behind the counter. Today, I gave it a shot and decided to try out their pizza.
How does grocery store pizza stack up in Amarillo?
Ready To Order Pizza At United Supermarket
I love pizza. I've tried a slice from almost every pizza spot we have in town. It's my ultimate go-to. I was excited to order a couple of slices from United Supermarkets at lunch and see how they stack up to the competition.
Is Ready To Order Pizza From The Grocery Store Worth It?
The pizza I ordered was already made, sitting there waiting for me. They had a lunch special for two slices of pizza and a drink for around six bucks. Not too bad. I ordered and immediately noticed a difference between this and ordering from other places.
They placed both slices into the same box, stacked on top of each other. The two slices were separated only by a thin piece of paper. Word to the wise; don't let the pizza cool. A portion of the cheese stuck to the paper.
Also, the size of the slices was really good for the money. The two pieces I had were enough to fill me up.
How Does Grocery Store Pizza Rank Against Other Cheap Pizzas?
While the pizza wasn't necessarily gourmet, it was good for what I paid. The crust was interesting. It wasn't a bland crust like you might expect from this type of meal.
I would put it above gas station pizza and those pizzas that come hot and ready...if you know what I mean. If you're looking for a cheap slice of pizza, this is about the best option I've found in town.
New Amarillo Restaurants 2023...So Far!
Amarillo is a great city for food. We have many great restaurants of all types of cuisines. However, we always have new restaurants opening up each month.
Here are all the restaurants that have opened in Amarillo, and those we are waiting on the Grand Openings.
We'll keep updating this list as new restaurants open in Amarillo.
Gallery Credit: Lori Crofford
LOOK: These Amarillo Restaurants Said Goodbye in 2023
It's so hard to say goodbye. Amarillo had to learn to do just that to these restaurants this year. Did your favorite make the list?
Gallery Credit: Melissa Bartlett/TSM