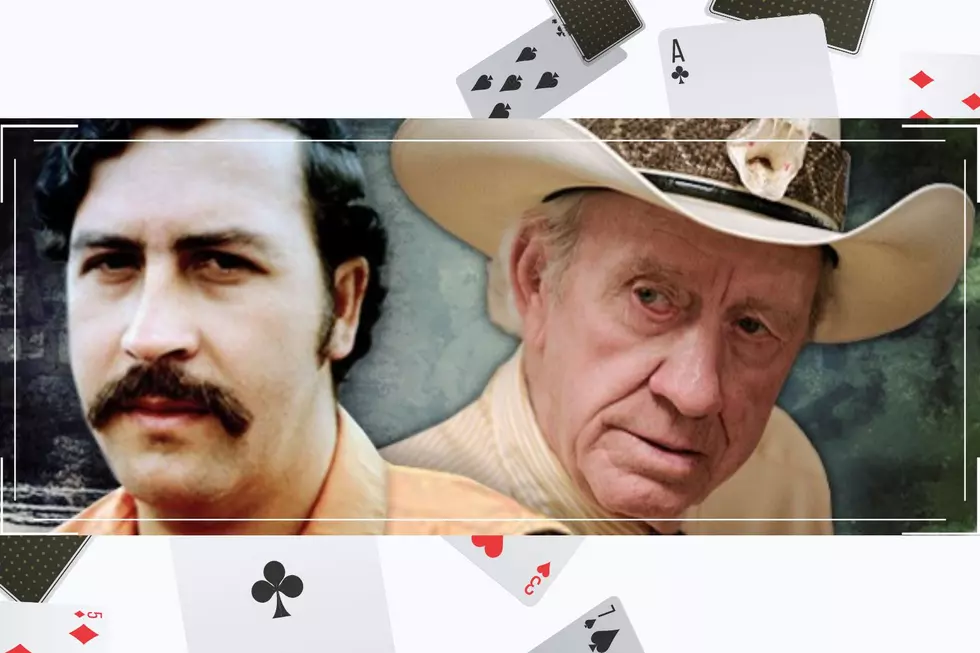 Kidnapping, Gold, Emeralds, Poker: Pablo Escobar Meets Amarillo Slim
Sarah Clark/TSM
The Colombian drug lord and narcoterrorist, Pablo Escobar, is famous for his ruthless brutality and over the top lifestyle. He struck fear into the hearts of many, many people.
He also had a run-in with Amarillo's most famous poker player.
The Legend Of Amarillo Slim
Slim is still regarded as one of the greatest poker players to ever play the game. Stories abound of Amarillo Slim's charming persona and ability to play cards. He traveled the world doing what he did best. He even got invited to play in several legendary games with presidents and celebrities.
It was on one of these international excursions, however, that the cowboy hat wearing Amarillo Slim found himself face to face with one of the scariest men in the world.
Kidnapping And Poker In Colombia
Amarillo found himself in Colombia, of all places, appearing at the grand opening of a casino. Slim was supposedly playing cards at the Casino de Caribe when Escobar's men snatched him up.
They bound him with wires, and chucked him into a helicopter to go meet the infamous drug lord.
Story goes that Pablo Escobar thought that Amarillo Slim might have been working for the government. If you're a paranoid psychotic drug lord, Amarillo Slim working for the feds seems like a real possibility...apparently.
The legend goes on to state that once Pablo's paranoia had been put aside, and Amarillo cleared of being in-cahoots with the government, Escobar took Slim on a tour of Colombia.
Getting a tour of Colombia from the man who pretty much ran the place had to be something to see. I doubt it's the kind of tour you get nowadays booked through your travel agent.
Gold Buttons And Uncut Emeralds
According to legend, Amarillo Slim was just so full of gratitude at not being murdered that he gifted a set of gold buttons, like Amarillo Slim wore on his shirt, to Pablo.
In return, one of Escobar's men called up Slim to let him know that the drug lord was sending a gift. It was his way of saying, "sorry I had you kidnapped."
According to the story, that's where Amarillo Slim got his buttons that were made of pure emerald.
DID YOU KNOW?: These Famous People Are From Amarillo
These Amarillo natives have each gained some fame to their name. Take a look and see if you recognize them. If you don't, then keep on reading to learn a little more about these 806 success stories.
Every Time Jeopardy! Asked a Question About Amarillo
Amarillo might not be a bustling urban metropolis, but it most certainly is full of quirky characters, unexpected treasures, and historical gems that fly under the radar. It should really be no surprise that our fair Yellow City has popped up more than a few times on Jeopardy!
What's that? How many times is "more than a few times"? Well, take al look and see for yourself.