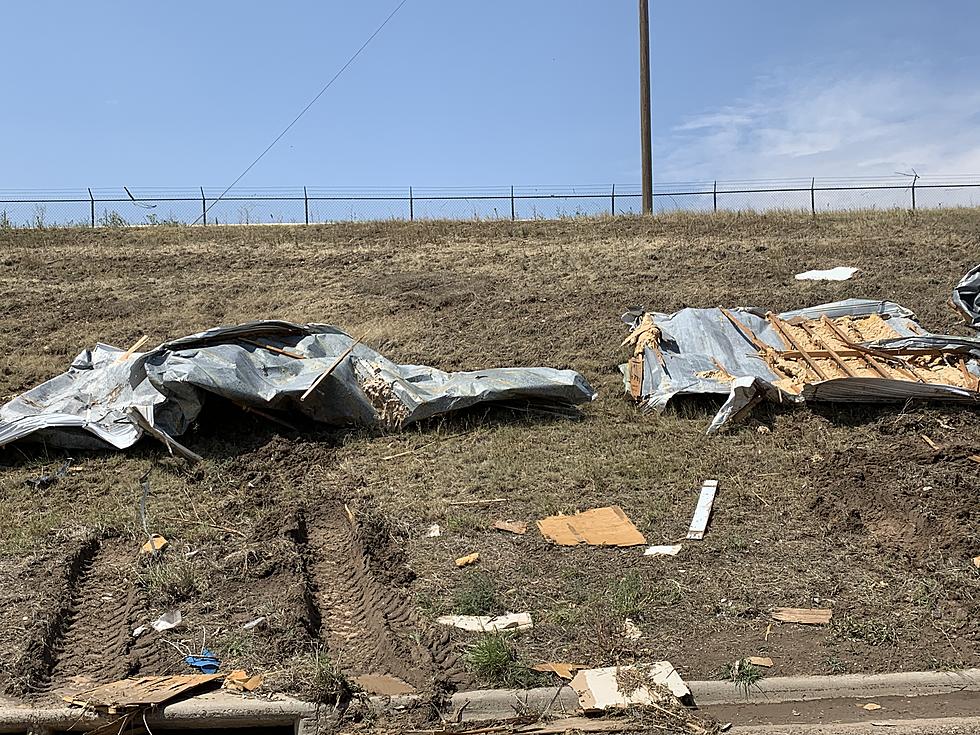 Severe Storms Damage North Side Amarillo Homes Saturday Night
Credit: Braden Smith
Severe storms across the panhandle Saturday night (8/29) left a lot of damage for homeowners in Amarillo's north side neighborhoods. Reports of trees down, broken windows, and torn off roofs came in from an area stretching from River Road and Loop 335, down towards the Tyson plant on Route 60.
In some places, hail was reported to have piled up on the ground 5 inches deep. The video shown below, taken from my friend Blake Brown, shows how powerful the line of storms were as they rolled across the area.
While it may have felt like a tornado ripped through the area, the damage is consistent with very strong straight-line winds. In fact, the winds were so strong at one point, train cars were blown off the tracks along Route 60. BNSF crews were out early on Sunday morning to remove most of the overturned cars and reopen the tracks to normal rail traffic.
A number of packages from UPS were part of the cargo that overturned. So on a side note, if you were expecting a package, it might be a little bit delayed. The National Weather Service says that while there was a slight rotation seen in the storm, there was not a reported tornado from the supercell storm.
Residents in the River Road area spent their Sunday removing fallen trees and picking up the pieces of their homes and outbuildings. At least one resident reported that her entire backyard workshop was gone. The hail and wind left many in the neighborhood with broken windows, chipped away aluminum siding, and holes in the roofs.
For a lot of residents in the area, they struggle with no insurance on homes that have taken severe damage. I would encourage anyone who has friends living along the loop and River Road to check in with them and see what they may need. While there is no official fund to help the residents in that area, I am sure a friendly "how are you doing?" and " is there any way I can help you?" would go along way.
Along with the damaging extent of the storms, the Amarillo area also saw a record amount of rainfall for the day. The previous record of 0.9 inches set in 1950 was shattered when the airport measured 1.41 inches. The weather station located at Rick Husband Amarillo International Airport is the official reporting station for Amarillo.