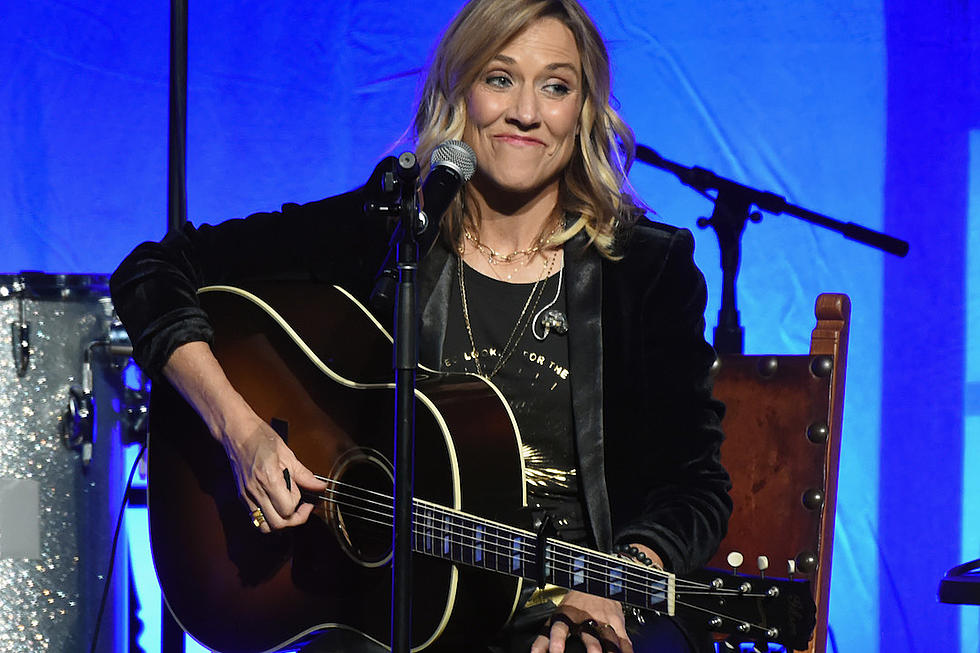 Sheryl Crow Doesn't Understand 'What the Big Stink Was' Concerning Taylor Swift's Masters Drama
Rick Diamond, Getty Images
There might be a number of celebrities who raced to Taylor Swift's side when news broke that her arch nemesis Scooter Braun had bought out her old record label Big Machine, and therefore owned her masters, there's one big name that doesn't really understand what all the fuss is about.
During a recent visit to Watch What Happens Live With Andy Cohen, a caller asked Sheryl Crow what she thought of the drama, considering she recently signed to the label herself.
"I'm going to be honest with you. I live with my head in a big hole. I stay out of that world," Crow admitted before adding that it's not uncommon for artists not to own their masters.
"I will say one thing about masters is, you know, I signed with a record label 30 years ago and within five years then it became owned by Interscope and then Interscope got bought by Universal, so these things, that's just the way the business goes," she said. "It's totally not unusual for your masters to change hands like 9,000 times. So I don't know what the big stink was, so I'm kind of out of the loop. So I don't really know."
"I don't really care about owning my masters or not. I'm just like, 'Whatever, I'm going to sing them until I'm dead, it's fine.' Somebody can make money off of it, I don't care," Clarkson explained during a visit to The Tonight Show Starring Jimmy Fallon. "But hers is [different]. Like, I own half or a little more than half my stuff. And hers is 100 percent of it. So I can see how it would matter to her."
Pop Stars Hit With Music Lawsuits