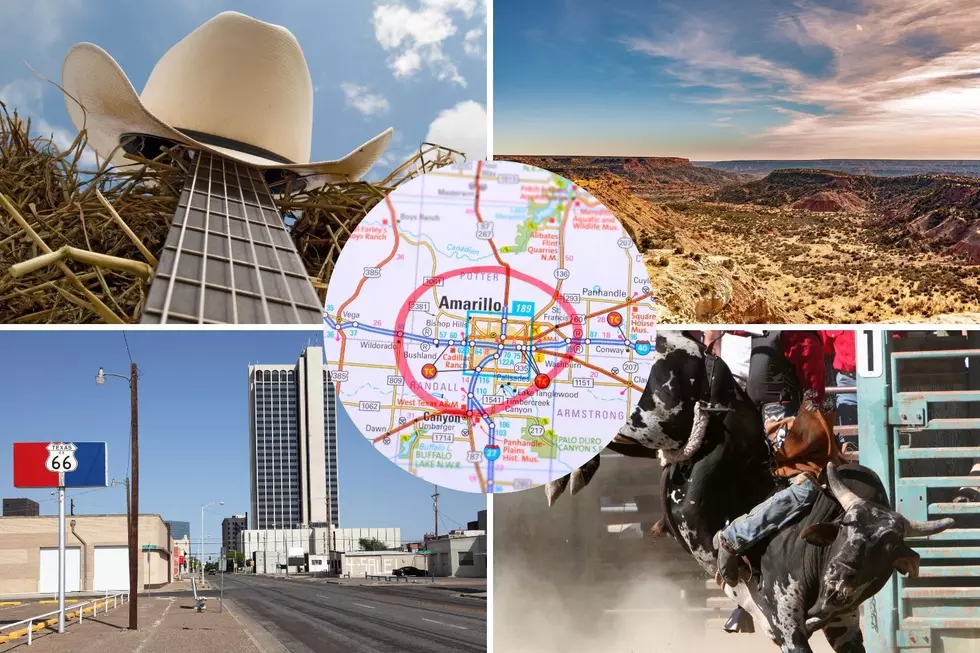 That's So Amarillo! Stereotypes of People in Amarillo
TSM Amarillo
Amarillo is a great city and we have our own quirky ways of doing things.   Sometimes it's fun to poke fun at ourselves.
For instance,
That's so Amarillo: Construction
If you think about it, it truly is Amarillo. We are completely covered in construction, east, west, north, south, inner-city, outer city we are surrounded by orange cones and barrels.
That's so Amarillo: Big Texan
Let's face it the Big Texan's Steak Challenge is definitely sooooo Amarillo. When you're visiting Amarillo, it seems to be a must to stop and try or at least stop by the Big Texan.
She's so Amarillo
When I picture the "Amarillo" mom, I see a messy bun, athletic leggings, the latest athletic shoes, a giant purse, coffee in hand, big sunglasses, and driving a black expensive SUV.
He's so Amarillo
The typical stereotype of an "Amarillo" male, is jeans, a pair of cowboy boots, an untucked button-down, and some baseball cap that includes a brand from a TV show or a TikTok influencer.  Hooey, Dale Brisby's Ol Son, Kimes, Cactus Ropes, etc.  If they are going out on a night on the town, they bust out a cowboy hat and tuck in the shirt.  Don't forget the Oakleys, Ray Bans, or Maui Jims.  Oh and they are driving a huge 4-door pickup, brands vary.  Depends on if they are a Ford or Chevy man.
That's typical Amarillo.
Every. single. day. you'll see a video on your social media pages.  Someone tried to break into my car last night.  Called the cops, and they told me to make an online report.  Why don't these (insert your favorite word) thieves get a job?
That's so Amarillo
Oh my gosh, we are political!  The mud-slinging should be considered a sport in our great city.  Even if Mr. Rogers were Mayor, someone would have something bad about the way he sang, Won't You Be My Neighbor.
That's Typical Amarillo
Stealing a gyrocopter.   It soooo happened and when I asked, "did someone really steal a gyrocopter."  The answer I got was, "yes, typical Amarillo."  Here's the story.
That's so Amarillo
We may be a little quirky, but when our community needs us, we all come together for the greater good.  We are all about giving the shirts off our backs to help out our fellow man.
As, always, we are Amarillo, and that's a good thing!
Say You're From Amarillo Without Saying You're From Amarillo
Amarillo is a pretty quirky place. We've got the Big Texan, the weird signs, and (obviously) the famed Cadillac Ranch. But more than that, there's a distinct culture of close-knit community, eccentrics, a thriving arts scene, and much more.
The point is, living in Amarillo is a unique experience. Because of that, it's really pretty easy to tell who's a native or a long-time resident. And I can prove it.
Here's a couple of ways you can say you're from Amarillo.....without saying you're from Amarillo.
Top 25 Things To Do In Amarillo
Here are the best things to do in Amarillo.