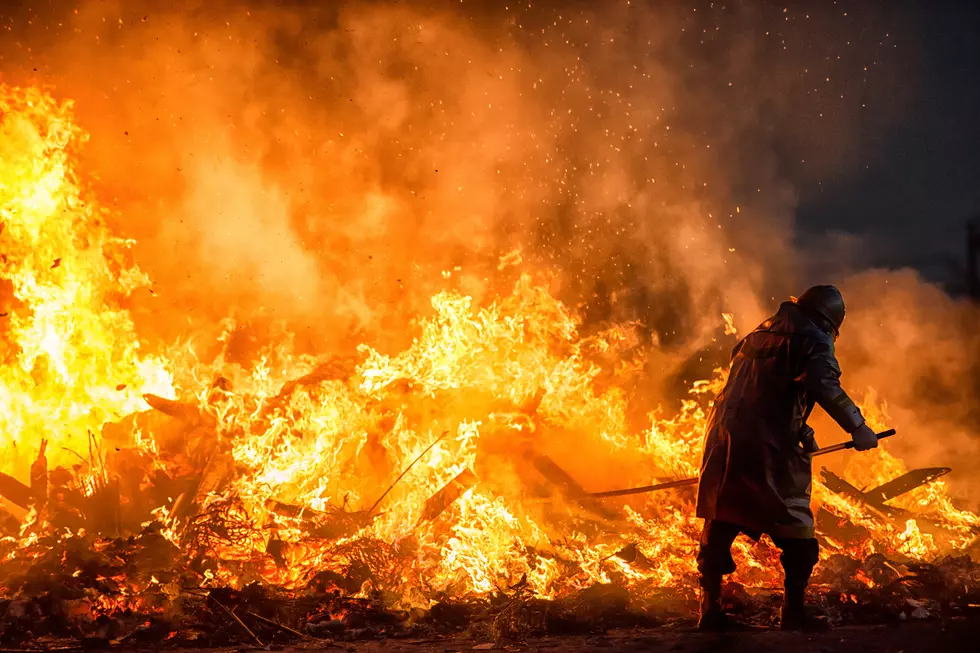 The Amarillo Fire Department Will Be Conducting a Prescribed Burn Today
blew_i
If you are out and about today and notice smoke pluming over Southeast Amarillo, please note that the fire will be under controlled and contained.
The Amarillo Fire Department will be conducting a prescribed burn in southeast Amarillo.  The prescribed burn will be 200 acres in size near the area of Southeast 34th and Grand.
You will probably be able to see the smoke plume between 10 am and 4 pm today.
The Amarillo Fire Department has these prescribed burns to help reduce the effect of wildfires in our area.
According to the Amarillo Fire Department the benefits of a prescribed burn are:
• We select the area to burn, and we control the fire instead of letting an uncontrolled wildfire come through. We
select a day when the weather is in our favor (wind direction, wind speed, temperature, relative humidity and other
criteria all have to be met) so we can control the speed and direction of the fire and smoke.
• We create a fuel-free barrier between potential wildfires and our community.
• The burning process recycles nutrients back into the soil.
• The burning process also clears layers of dead vegetation, which will assist in the growth of healthy native trees,
wildflowers and other plants.
• The lush new growth provides cover for small mammals and birds, as well as provides forage for wildlife and
livestock.
These burns have an economic benefit to our community, but they have an ecological
benefit as well!
Other agencies will be assisting the Amarillo Fire Department today including, Randall County Fire Department, Randall County Sheriff's Office, Randall County Emergency Services Unit, Potter County Fire Department, Borger Fire Department, Pantex Fire Department, Panhandle Incident Management Team, Texas A&M Forest Service, National Park Service and National Weather Service. Other City of Amarillo departments will be involved also, including the Street Department, Amarillo Emergency Services, and the Amarillo Police Department. Since any of these agencies may be working together during a wildfire event, this is an excellent opportunity for all agencies to practice working with each other in a non-emergency environment.