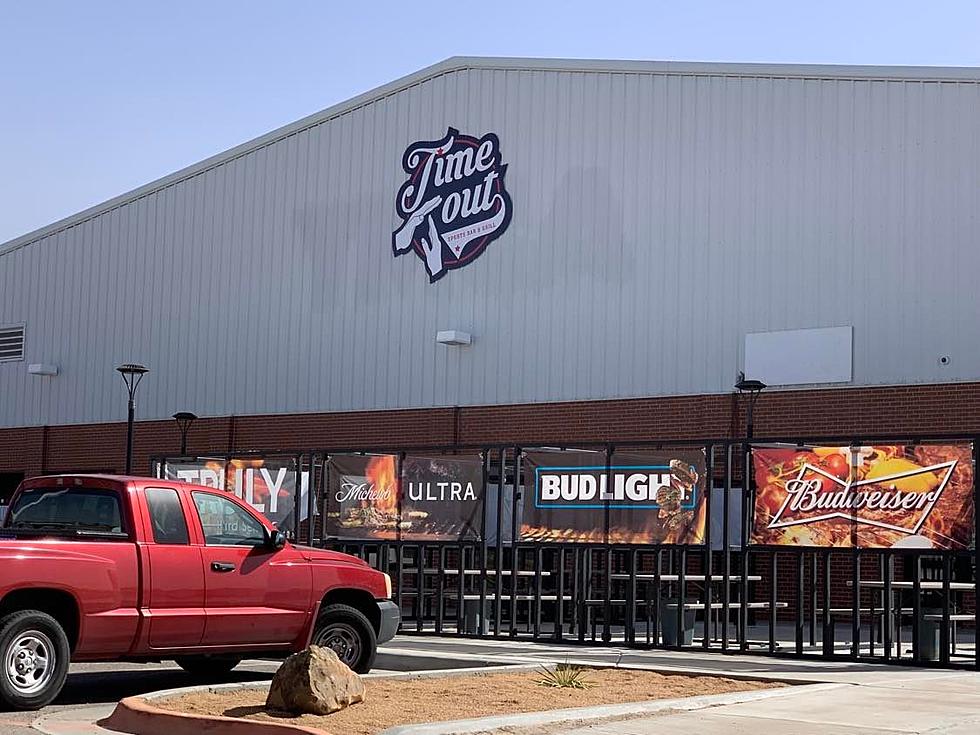 There is a New Sports Bar in Amarillo to Watch the World Series
credit: Melissa Bartlett, TSM
I love nachos. Let me go ahead and admit that right here and right now. With that being said I ran across a special on nachos for Game 1 of the World Series. They looked good. Then I saw the name of the place. I didn't recognize them.
So that peaked my interest. I had to find out about Time Out Sports Bar and Grill. First they are located inside the Netplex on Hillside. The Netplex used to house Moondoggy's second location and when that didn't work, thanks Covid. Here we are. A location looking for a new restaurant.
This looks pretty promising. It's a sports bar and we know those go over well. We always need a place to watch the game. Regardless of which game we are referring to. If you are into baseball, football, basketball, or hockey? They got you covered. Maybe you want to watch the National Cornhole Game Tourney. I bet they would put that on for you too.
Their menu looks pretty relaxed. Like many other sports bars. That is why I love it. They offer pizza, wings, sandwiches, salads, wraps, and burgers. There tagline is "Simple Food, Done Great."
Even the prices seem very reasonable. I am always a big fan of that when you are going out to watch a game. I mean you plan on staying awhile. So drink prices and food prices are very important.
You can check out the menu HERE and decide for yourself. So as you are making your plans to cheer on either the Atlanta Braves or Houston Astros (I have been cheering on the Atlanta Braves since the early nineties but I don't judge.....too much) remember we have a new place that would love for you to try them out.
LOOK: Best Beers From Every State
To find the best beer in each state and Washington D.C., Stacker
analyzed January 2020 data from BeerAdvocate
, a website that gathers user scores for beer in real-time. BeerAdvocate makes its determinations by compiling consumer ratings for all 50 states and Washington D.C. and applying a weighted rank to each. The weighted rank pulls the beer toward the list's average based on the number of ratings it has and aims to allow lesser-known beers to increase in rank. Only beers with at least 10 rankings to be considered; we took it a step further to only include beers with at least 100 user rankings in our gallery. Keep reading to find out what the best beer is in each of the 50 states and Washington D.C.
What Are the Signature Drinks From Every State?