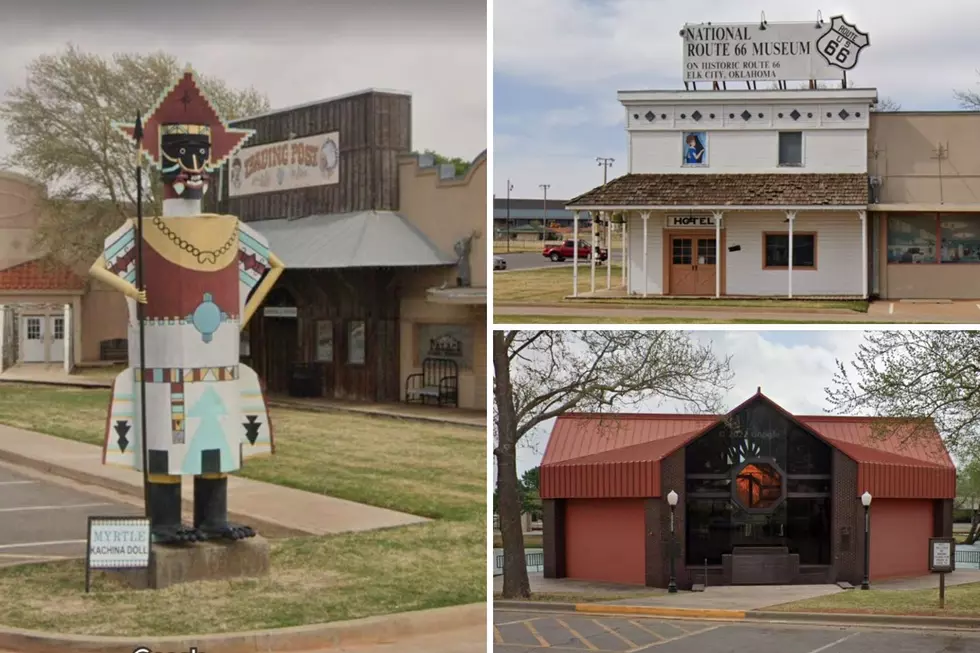 This Fun Fascinating Town is Halfway Between Amarillo and OKC
Google Maps
If you're looking to travel out of Amarillo and not go very far, then Oklahoma City is a quick trip for a fun getaway.
However, when you're trying to plan a trip, and you want to plan your stops.  It's always important to know the halfway point of any trip.  Especially, if you have kids.
Are we there yet?
When it comes to traveling to Oklahoma City, the halfway point to OKC from Amarillo, is a little place in Oklahoma called Elk City.   Elk City is right there on Route 66 and has some fun places to visit.
The Centinel Carousel
When celebrating the 100th anniversary of Elk City, they wanted to celebrate with something special, a custom-made, hand-carved, all-wooden carousel built by famed animal carver Ed Roth and Dan Hornberger. It's home is in Ackley Park.
Prairiefire
This seems to be the place you want to grab a bite to eat.  It is located in the Historic Historic MKT Train Station.  The train station was built in 1901. Prairiefire opened its doors in October of 2011.
National Route 66 Museum
The museum is full of different eras of Route 66.  Take a nostalgic trip through murals and vignettes.  Plus recorded histories of this historical route.
Just a few places to stop in the middle point between Amarillo and Oklahoma City.  If you're traveling from Amarillo to OKC, now you can make plans to stop in this city to enjoy some really great history.
Look: 25 Must See Landmarks On Route 66 From Tulsa To Glenrio
Route 66 is an iconic part of our culture. Here are 25 must see landmarks to check out from Tulsa, to Glrenrio.
Check Out These Photos Of Ghost Towns On The High Plains
Ghost towns dot the landscape of the Texas panhandle, Western Oklahoma, and the Oklahoma panhandle. The best part? They're all within driving distance. Go take a look for yourself.