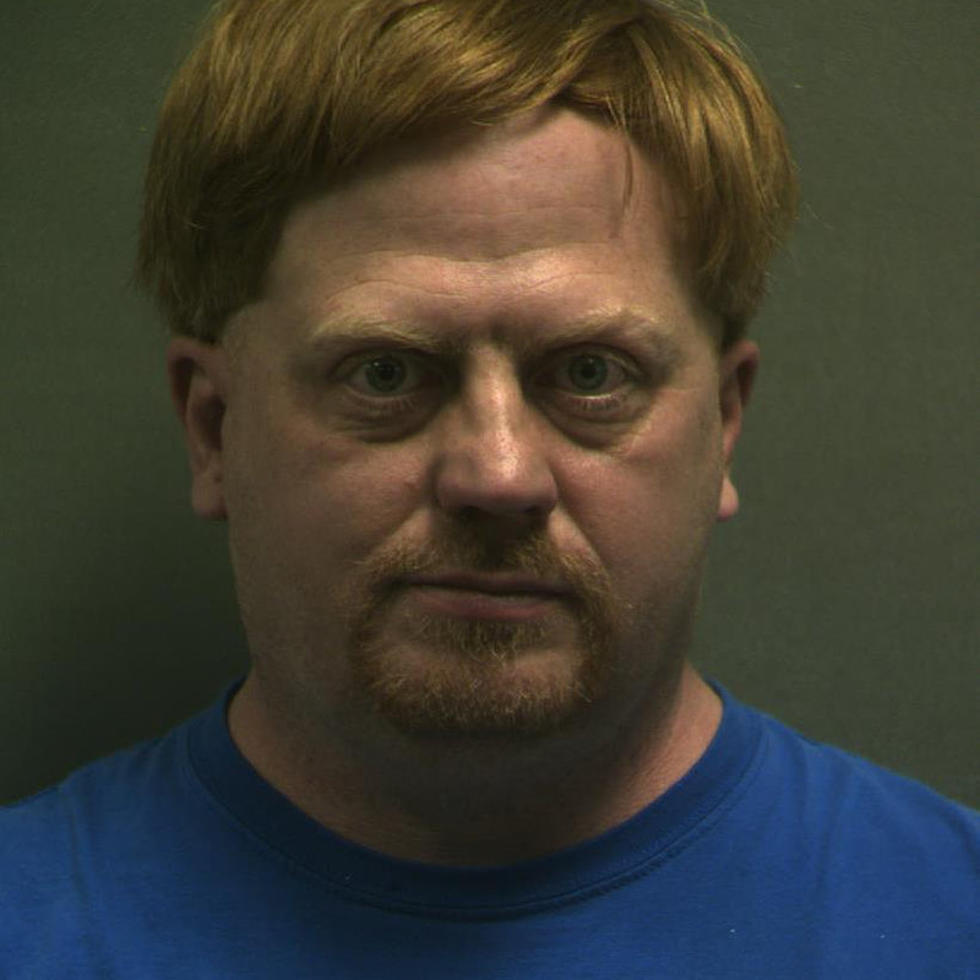 Who Can You Trust? Amarillo Youth Center Director Nailed For Sexual Abuse
Randall County Sheriff's Office
Fool me once, shame on you.
Fool me again...
A former Amarillo Youth Center Director has been hit with MORE charges in relation to sexual contact with a child.
Matthew Hite was hit a year ago with charges of second and third degree sexual assault of a child charges. Now, he's been hit with additional charges stemming from another incident.
This time around, it's a charge of sexual assault of a child and a count of indecency with a child by sexual contact.
Here's what absolutely blows me away. The first charges he was hit with last year stem from a complaint that was made back in 2000. He started working at the Amarillo Youth Center in 2007 according to his LinkedIn profile. At the time of the complaint, Hite was working as an instructor in Amarillo ISD.
Can someone PLEASE explain to how a person who had a criminal complaint filed against him in regards to being inappropriate with children get hired SEVEN YEARS after the complaint was filed? Are there no background checks done on these people? Do criminal complaints not come up on these checks?
Look, I've been a youth sports coach since my kids were 3 years old. I have to go through background checks every single year in order to continue coaching. They run my criminal history and look into anything that could potentially be related to children or something predatory. Yes, my record and background is squeaky clean so I'm able to continue coaching these kids.
It's understandable why I have to go through these checks. I'm around multiple children any time I coach. Coaching is also a hands on kind of thing, so you want to make sure the people that are grabbing their hands to show them how to hold a ball, or placing their hands on your child's hips to help them understand how a hip rotation works when it comes to a baseball swing aren't people with ulterior motives.
What I can't figure out is how someone who had a complaint filed against them for a predatory action was hired 7 years after the fact. This isn't like a credit report. It doesn't just fall off your record after a certain amount of time.
I'm a firm believer that people can change for the better, and I do believe in second chances...most of the time. I don't however believe that someone who has exhibited a certain behavior towards children should get a second chance to be around a whole group of kids in that kind of setting.
Maybe it didn't show up on his background if one was ran, but you'd also think someone would've said something about it. Apparently not.
Women On Death Row In Texas
There are only
six women
on Texas' Death Row. Here, you can read a brief summary of who these offenders are and the crimes they committed that earned them the death penalty.
All information has been taken from TDCJ and court records.
Texas 6 Most Wanted Fugitives (October 2021)
Take precaution and familiarize yourself with the following faces. These criminals are currently listed in the Texas 10 Most Wanted.