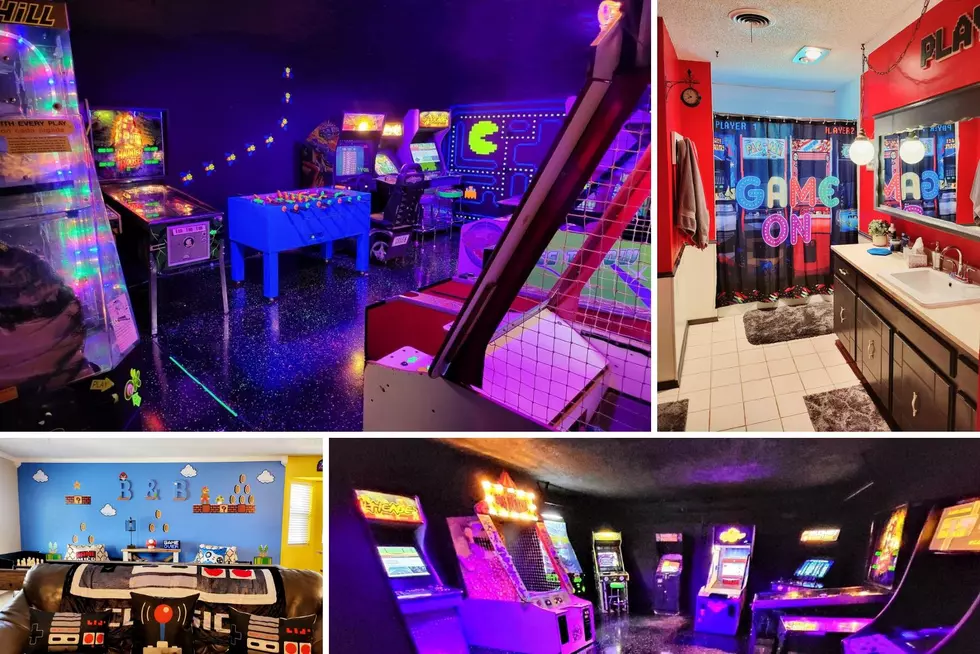 A Full Arcade In An Airbnb? Yeah, Amarillo Has That
Claudette/Airbnb
When it comes to booking an Airbnb, you usually want something nice that has something unique to it. The way its decorated, the age of the home, the architecture can all add to the experience. Basically, you want to get the most out of your money.
How about a full arcade? Yeah, Amarillo has an Airbnb with one inside.
A Full Arcade Inside Your Amarillo Airbnb
Sometimes you get lucky and there's a game console inside an Airbnb. Usually you have to bring your own entertainment. Not at this one.
GAMER HAVEN is an Airbnb with a whole entire arcade inside.
This arcade boasts a collection of classics and modern machines. Skill games and video games fill the black-lit room. According to the listing, the collection of arcade games is constantly being updated and machines are being swapped in and out.
The Love For All Things Gaming Doesn't Stop At The Arcade
The rest of the house gets in on the action. The bedrooms have game inspired decor. There's a bathroom that is completely decked out.
Even the living room is video game themed with a nod to the old NES and Super Mario Bros.
Is It Expensive To Stay In Gamer Haven?
Let me ask you in return; does Donkey Kong throw barrels?
It isn't cheap. It starts at $327 a night. Once you've added in fees and taxes, it's going to set you back several coins. I recommend splitting the cost of this one between several friends.
Which is easy, because it sleeps eight. There are three bedrooms, but eight beds. They're tucked away all over the place.
Check out the gallery below of GAMER HAVEN in Amarillo.
This Texas Airbnb Has A Full Blown Video Game Arcade Inside
Airbnb in Amarillo, Texas that has a video game arcade inside and enough room for a big family and a lot of friends.
This Unique Boxcar Airbnb Will Have You Ready To Hop A Train!
You want a unique Airbnb? Boy, do we have one for you.
Located outside of Canyon, Texas, this 111-year-old boxcar has gained a new life as an Airbnb and it's adorable. The countless rave reviews left by previous guests also serve to add a little shine on this listing.
All board!
Beautiful and Unique Airbnbs of the Texas Panhandle
The Texas panhandle is home to several unique and beautiful Airbnbs located near downtown Amarillo, Palo Duro Canyon, and even The Big Texan.