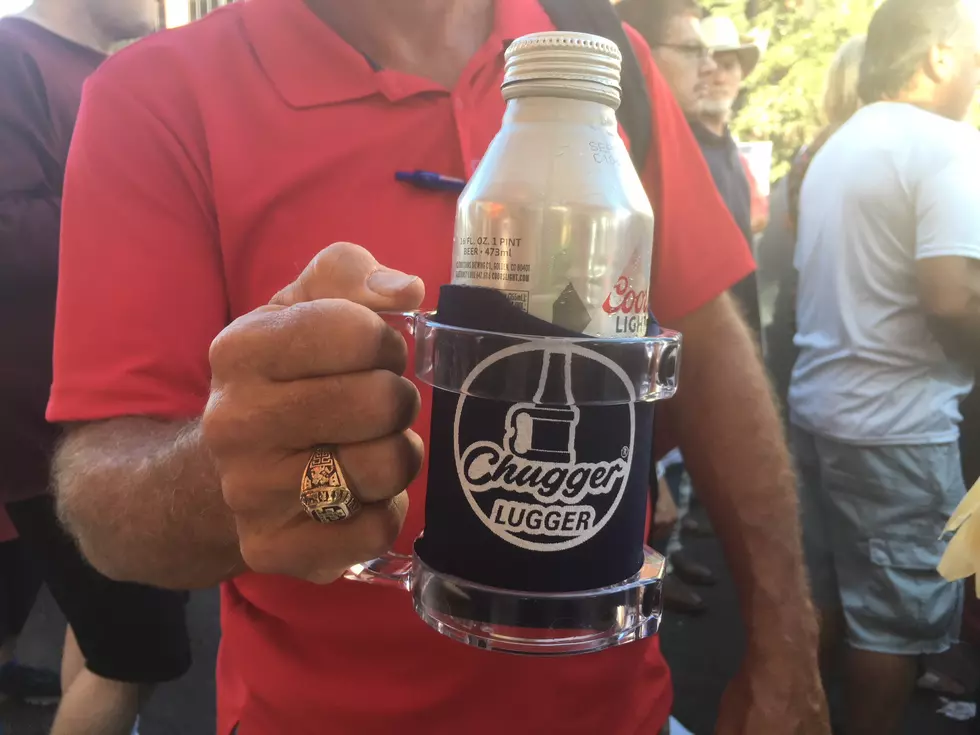 An Easy Way In Amarillo To Carry Your Drinks At Events
credit: Melissa Bartlett, TSM
If you went to the Chamber BBQ a couple weeks ago or have been to the Fair last....anywhere that has you struggling to hold all kinds of food and drinks I found something really cool.
Me an my co-worker's were just handing out hundreds of ears of corn at the Happy State Bank tent when this guy walked up to grab an ear of corn. Now I watched several people struggle to leave with their corn and drinks but not this guy.
So we started asking him what the heck it was that made this trip so easy. Apparently there is this item called the "Chugger Lugger". It helps you carry any drink you have. It could be a bottle of water, can of coke, beer or whatever and it will make that simple for you. It has magnets that you can take the lugger off your waistband and stick to anything metal. It comes equipped with a bottle cap opener and a can tab opener. I mean this guy thought of everything.
He is a local guy and he was actually at the Chamber BBQ....so I said he had to come visit.
Now is this not the coolest items ever. You don't even have to carry your drinks and you don't have to have a belt on either. We all thought it was pretty cool. If you want to check out the video and even see where you can order. Click HERE!
You can be the hit at your next event with the Chugger Lugger. Oh and word on the street is that they will be at Amarillo's Craft Beer & Bacon Fest coming up on October 12th. So you can get your tickets HERE and check it out for yourself.