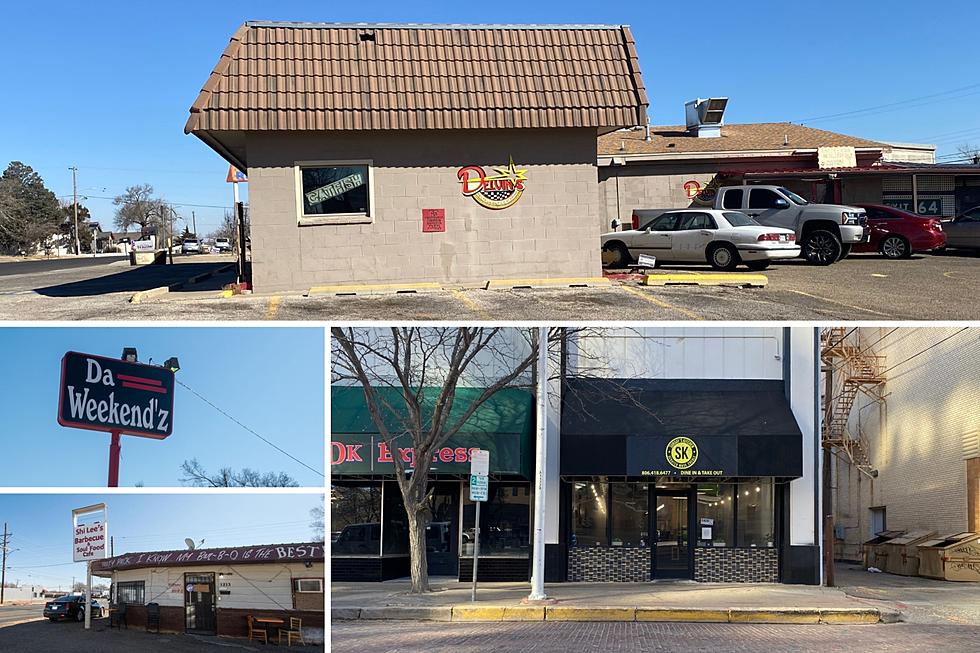 Celebrate Black History Month All Year Long With These Amazing Restaurants Around Amarillo
Sarah Clark/TSM
In honor of Black History Month, we've put together a list of the Black-owned restaurants around town. You'll find that most of these places are not just known for their delicious menu, but also for how they go above and beyond for their community.
So check out this list and be sure to stop by and give them a try! Each of these featured places offer a truly unique experience that you'll love!
Shi Lee's is owned and operated by Tremaine Brown.  Not only does his operate this amazing restaurant, he is highly active in the community.  During the pandemic he served over 30,000 meals to kids in need.  He hosts Easter Egg Hunts, Halloween Trunk or Treats, Back to School, and Christmas Toy and Coat Drives.  He is a pillar in the Amarillo Community.  When asked why he does these things, it's is to teach his daughter the importance about giving back.
Ronnie Granger or Chef Ron as he is known by, is the owner of Sunday's Kitchen. He is a Louisiana native that moved to Amarillo to be near his son and fell in love with it.  He wanted food from home and Amarillo did have the kind of food, so he had to cook it.  Eventually, someone asked him to cook for an event and from there Sunday's was born.  Sunday's Kitchen serves up some of the best Cajun and Creole.
Delvin Wilson owns the restaurant.  He also gives back to the Amarillo community.  If you haven't eaten at Delvin's run, don't walk, and have some lunch.  Every thing on the menu is amazing, and you have to end the meal with some of his Coca Cola Cake.  It's to die for.
Vee's  Mobile Kitchen is a food truck that serves up hamburgers, Indian tacos, and more.  Check their Facebook page for where they are serving up their great food.  They move around so check their Facebook to find out where they will be next.
Reggie and Celeste Jones own North Heights Discount and Café. They serve up catfish, burgers, BBQ, Chicken and Waffles, and that's just a few of the things they serve.  They also have a huge breakfast menu.
This is a soul food restaurant that is only open on the weekends. They serve up catfish, BBQ, oxtails, stuffed turkey legs, and more.
Owned by Tony and Donita Terry, they serve up some amazing ribs, catfish, nachos, and beef and pork fries. They even have smoked cabbage. They are mobile so check out their Facebook to find out where they will be next.
Cassie Brandle is the owner of this business and is an amazing baker. If you are looking for an amazing cake for an upcoming party, anniversary or even, then you have to check out Cassie's.
Cassie had a dream and made it happen.
Add all these restaurants to your eating out list or to go lists.  I want all of them for lunch now.
The Restaurants That Have Opened Up Recently
While some restaurants have been forced to shut down there have been others that opened. Take a look at some of the more recent openings.
The Amarillo Restaurants That Closed Recently
It's been a tough time for local businesses. We were sad to see these restaurants go.....but maybe they'll come back! Until then, take a look at the places that closed down recently.