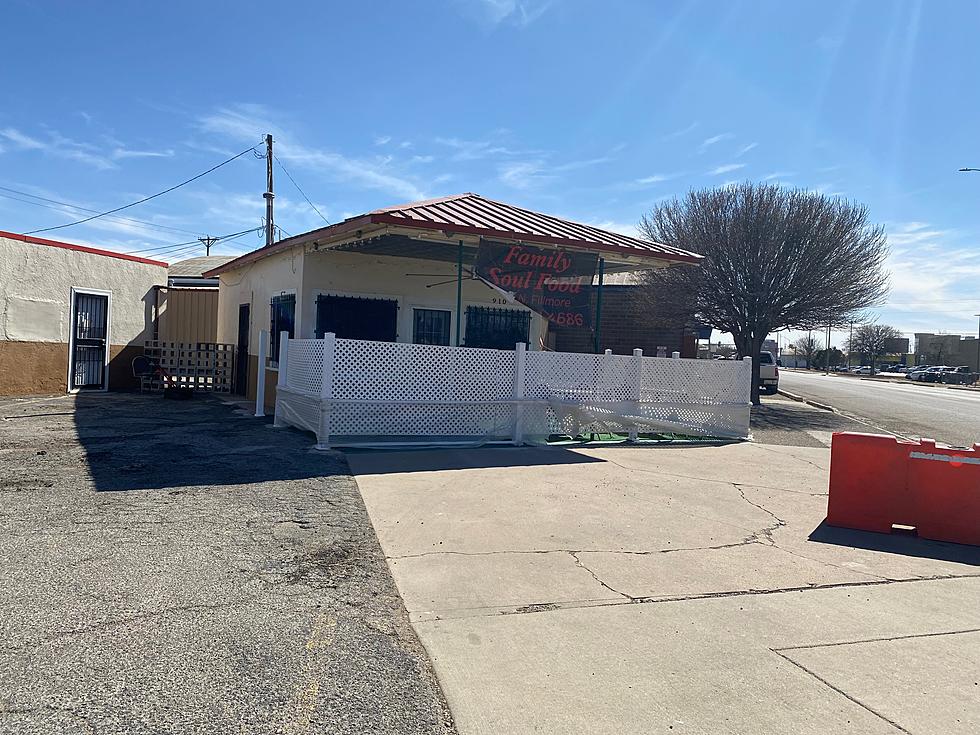 Cherished Amarillo Soul Food Restaurant is Closing Its Doors
Sarah Clark/TSM Amarillo
One of Amarillo's popular soul food restaurants is closing its doors.  This is one of those restaurants that you would search for just so you could enjoy their amazing food.
The Family SoulFood Restaurant posted on their Facebook that they are closing their doors for good.
They have had 6 different locations in Amarillo and Canyon.
From what I'm getting from their Facebook page, the locations they have chosen have not been great buildings and they are tired of putting money into a place they rent.
They have not been able to open due to things out of their control, so until they can find and own their own building, we won't see Family SoulFood open.
I reached out to the owners, and at the time they were too devastated to talk.  I can only imagine just how heartbroken they are at closing down the restaurant.  This is heartbreaking for someone with so much passion for what they do.  Hopefully we'll hear some good news for them soon.
Many people are saddened by the news, but unfortunately, we all understand how things go in life.  Especially when you are under the constraints of a landlord.
Is this how most landlords, work?  The renters have to fix the broken things as long as they rent the place?  How is that fair?
I just hope that soon some blessings will pour out over this family and they find their permanent restaurant home.
It would be a shame to not be able to enjoy their catfish, or chicken fry, or their fried ribs.  Oh and that heavenly stuff in a bowl they call Nana Pudding.  It would be a shame not to see them in the area any more.
Fingers crossed something amazing happens for them soon.
Top 25 Things To Do In Amarillo
Here are the best things to do in Amarillo.
LOOK: This "Amarillo Pictorial" is an Amazing Collection of Historical Photos!
Wow. Just wow.
Robbi McDaniel Rivers dug up this incredible magazine published in 1931. You'll find the many Amarillo buildings and landmarks that you know and love--they're brand new in these photos!
Enjoy!