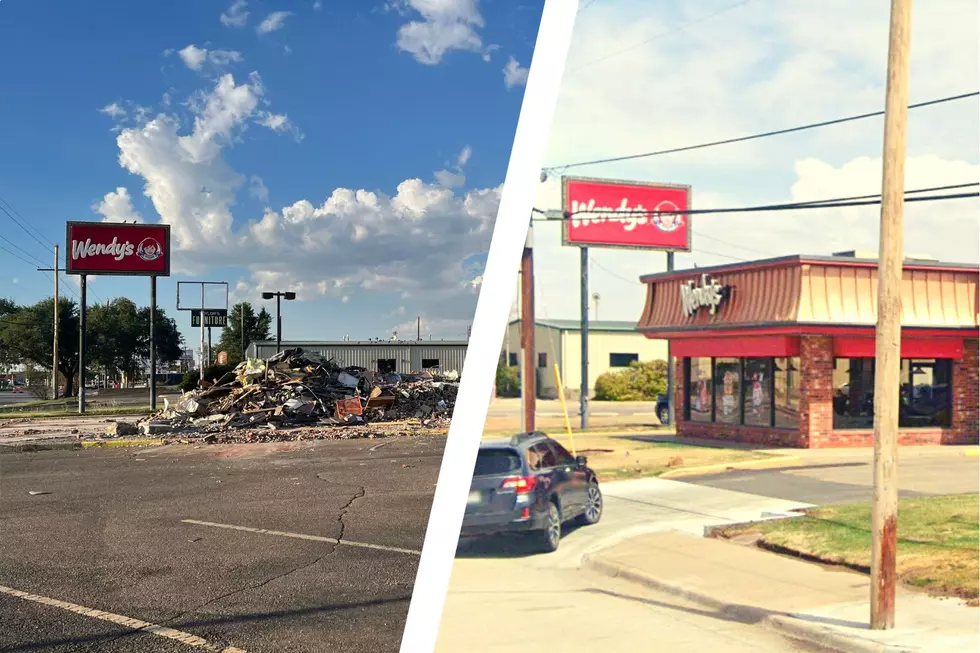 Wendy's on Western is Now a Pile of Rubble
Lori Crofford/Google Maps
If you're used to driving down a street and seeing businesses that have been there for decades, then all of a sudden you're driving by and you find yourself in shock when one of those businesses is in a pile of rubble.
That's exactly what happened the other night, I was driving down South Western, and much to my dismay Wendy's was gone.  It was in a pile of rubble.  I'll be honest since that area of Western has been in the utter hades of construction, I have avoided the area as much as possible.  I didn't have any clue that Wendy's was gone.
Did the construction kill Wendy's on Western?  Will it rise from the ashes?   Like I said this particular Wendy's has been in this location for decades.
Back in the day, it was Wendy's and Long John Silver's on that strip of Western.  Unfortunately, LJS had its demise over 5 years ago, and it was bulldozed and a laundromat now sits in that location.  Will it be the same for Wendy's?
Well, I think we're gonna be OK.  The sign was still standing and Wendy's big bright smile was beaming from the sign.  So, that right there is a good sign (see what I did there).
Second, both Wendy's website and Facebook page just say temporarily closed.  I guess they are building a brand new Wendy's for us to continue to enjoy when we get those Frosty and french fry cravings or we just need a Baconator.
Rest assured it will be back, but in the meantime, you'll have to find another Wendy's to enjoy those square patty burgers.
Amarillo's Restaurant Closings in 2022
We hated to see these places go!
New in 2022: All The Restaurants That Have Opened in Amarillo So Far!
We love all the new places for drinks and food! There seems to be so many that we can't keep track of it all so we've made a list and we're adding to it as we go along! Be sure to see what other new places have been featured when you can