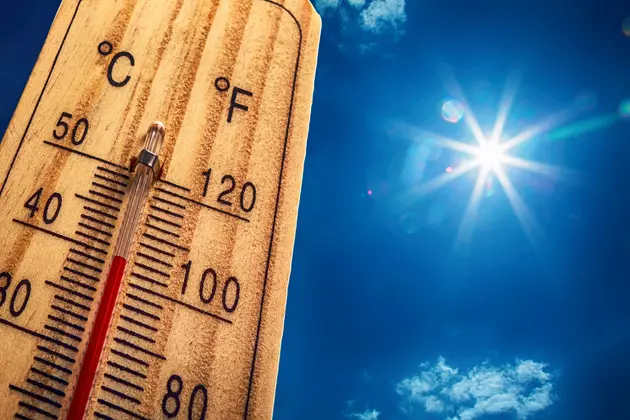 Hot Weather Returns To The Texas Panhandle For Friday and Weekend
Credit: MarianVejcik
It is safe to say we have had some wacky weather this April throughout the Texas panhandle. From snow earlier in the month, to some strong storms, and now record heat, April 2020 will certainly be one to remember. It is always a good reminder when hot weather is in the forecast to take extra precautions to make sure you and your family stay safe. Plenty of water, light colored clothing, and frequent breaks are very important.
Starting with Thursday, April 30, the Amarillo area will see highs in the lower 90s. On Friday, May 1st, the forecasted high for Amarillo will be 96 degrees. Some areas of the Texas panhandle will hit 100 on Friday. These temperatures will more than likely break records across the whole region. Even as we jump into Saturday, May 2, temperatures will remain in the mid 90s.
If you plan to spend time this weekend in Palo Duro Canyon and have booked your passes, you need to take extra precautions. Temperatures at the bottom of the canyon can be 5-10 degrees warmer than what you experience up on the rim. That can mean a forecasted high of 97 for the town of Canyon, could easily be 102-107 on Saturday down inside. If you plan to hike, you need to have extra water and supplies for the extreme heat.
This is also a good time to remember how dangerous a closed vehicle can be in this heat. Look before you lock - most heat related deaths in vehicles can be easily avoided. Never leave any person or pet inside a closed vehicle without the air conditioning running. It only takes 10 minutes for a car to reach 99 degrees inside when the temperature outside is 80. In 60 minutes, it could soar as high as 123 inside. Texas has already had 1 heat related death in 2020 and summer is still a long way off.
Remember, even while social distancing, it is important to check on elderly or disabled neighbors. While we are spending more time at home, those who are especially susceptible to the coronavirus are staying sheltered more than usual. If they do not have air conditioning or proper cooling sources, their homes can become scorchers. Make sure to check up on them in case they need assistance.