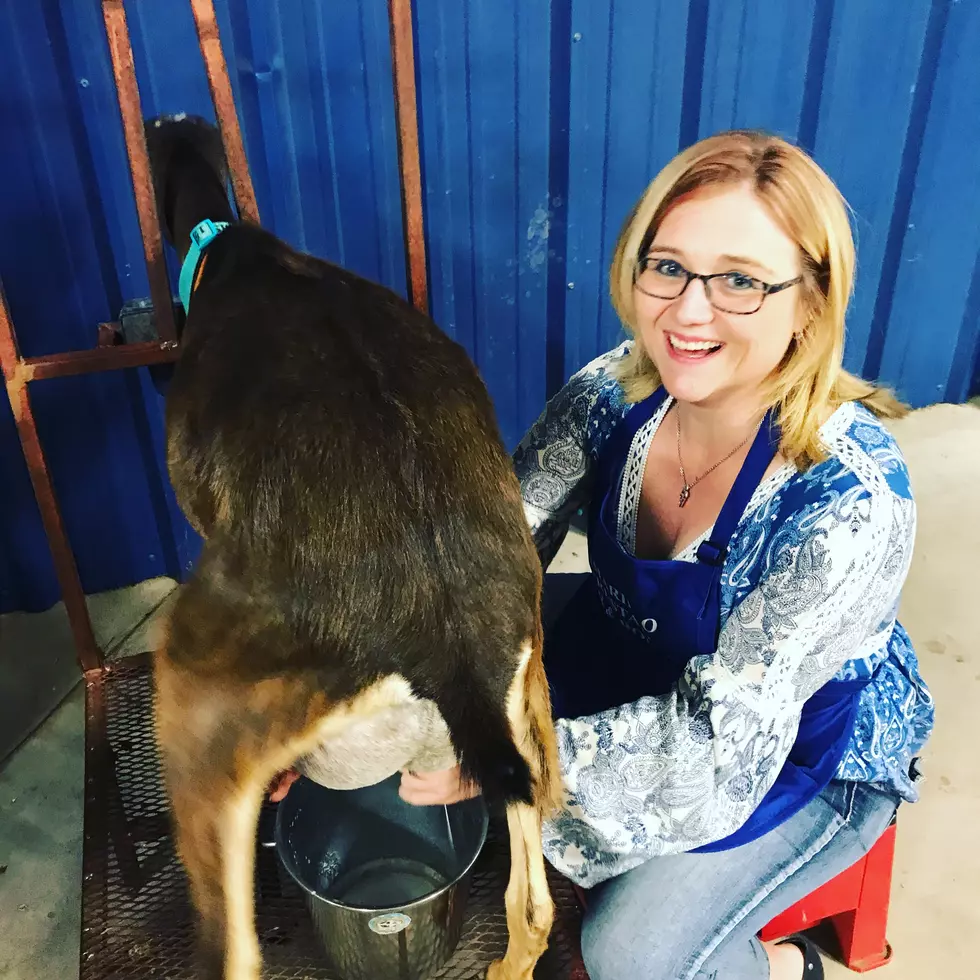 I Milked a Goat and I Liked It
Mix 94.1
As a radio personality I get ask to do some really interesting things.  I've climbed down a 13-story building.  I've taken a pie in the face, and got dunked in a dunking booth.  So when the boss signed me and a few of my co-workers up for a Tri-State Fair event, I didn't think anything of it.
Then they informed us of what we would be doing.  We were told we'd be milking a goat.
OK a goat, I like goats.  However, I've never been very close to a goat.  Now, don't get me wrong, I grew up around horses and livestock, just never a goat.
Plus, I was never around an animal that needed milking.
So this weekend I along with Braden, and our fried DB Nyce from Kiss Fm were a mean milking team.  Let's just say, the goat was not happy about it..
It was an experience.  One I'd probably do again.  However, don't try to take a selfie with a goat.  He kept trying to eat my hair.
It was a fun way to kick off the Tri-State Fair festivities.