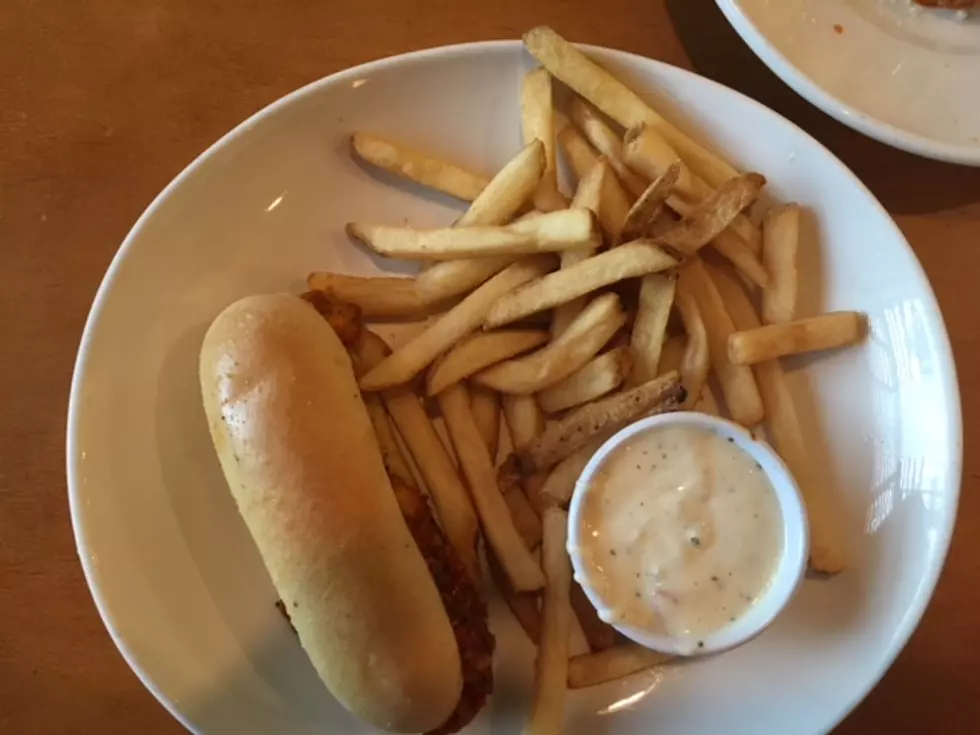 If You Like Olive Garden Breadsticks You Need to Try This!
Credit: Melissa Bartlett, TS<
Do you like Olive Garden Breadsticks? Who am I kidding? Do you just love Olive Garden's Breadsticks?
Yeah that sounds more like it! I love going in and getting them I really do. So as I was looking over their menu the other day. Heaven appeared to me. Oh, and really I can't believe it took so long for this idea to happen.
You can, on their Pronto Lunch menu, choose one of 3 Breadstick sandwiches. Yes! You read that right. They make sandwiches out of their wonderful breadsticks. So I had to try one. Because of course I did!
So starting at $6.99 you get unlimited soup or salad, and a sandwich with french fries. I had a hard time deciding which one to actually try. There is an Italian Meat Ball Breadstick Sandwich, a Chicken Parmigiana Breadstick Sandwich or a Spicy Calabrian Chicken Breadstick Sandwich. The choices. Oh and since it is on the Pronto Lunch Menu it came out super fast so you can get back to work.
So I opted for the Spicy Calabrian Chicken Breadstick Sandwich because let's be honest I love anything spicy. I was pleasantly surprised that yes! This sandwich is actually spicy.
So many times I am told it is spicy and it disappoints. This did not!
So if you want to try something different at Olive Garden for lunch....you will be happy with any of these Breadstick Sandwiches. I mean their breadsticks are THE best!