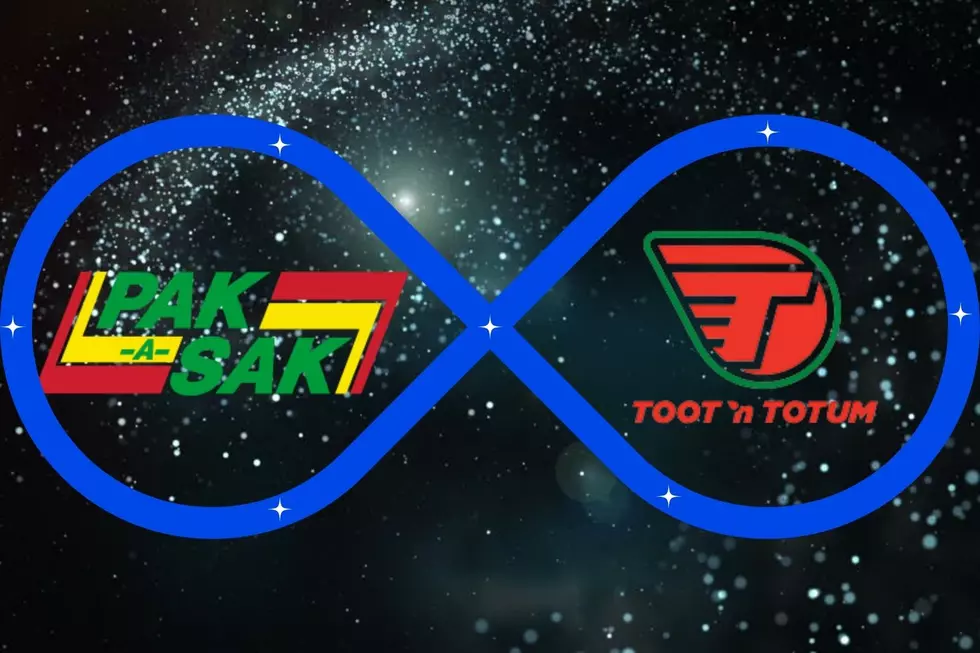 Interesting Thought: These Two Rivals Could Be Connected
TSM Amarillo
Earlier I had posted about the convenience store battle in Amarillo.  In the comments of one of our social media posts, somebody mentioned that Toot 'n Totum and Pak-A-Sak were connected.
Instead of just pondering and thinking, "Nah, that doesn't sound right."  I decided to do some research to see if they were somehow connected.
The quick history of Toot 'n Totum is, Eldon and Novie Mitchell, opened their first convenience store at the corner of 15th and Washington in Amarillo.  That first store allowed patrons to drive up and honk their horns and the clerks would bring their order to their car (way before its time but now look at us).
The quick history of Pak-A- Sak, Dale and Joyce McKee opened the first store in Canyon in 1978 and has grown to over 23 locations in the Texas Panhandle and expanding south as well.
I cannot seem to find a connection to the stores, as this one Facebooker claimed.  It's possible one employee or manager could have worked at a Toot 'n Totum and then worked at a Pak-A-Sak or vice versa.
Myths or Real Life
Here where we thought there might be a connection.
Is this a myth or real?
Here's another is it myth or real?
However, I might have found a connection, according to a source that has worked closely with Pak-A-Sak for years, told us that a decade or so ago, a high-profile convenience store owner approached the owner of Pak-A-Sak and asked to buy the business.  The Pak-A-Sak owner declined the offer and the high-profile convenience store owner made a promise that where a new Pak-A-Sak store was built then they would build one near it.
Just from an outside point of view, It seems that this person is keeping their promise.  But it could just be a myth.
Russell's Travel Center
Russell's Travel Center is a hidden gem on I-40 W just past the Texas/New Mexico State Line.
Exit 369
This travel center has a classic car museum inside as well as a quaint little chapel.
Hungry? It also has an awesome diner that you need to try.
The Bathroom Art Of The 806 Coffee + Lounge
The 806 Coffee + Lounge is Amarillo's hub for art and alternative culture. That includes the men's room.