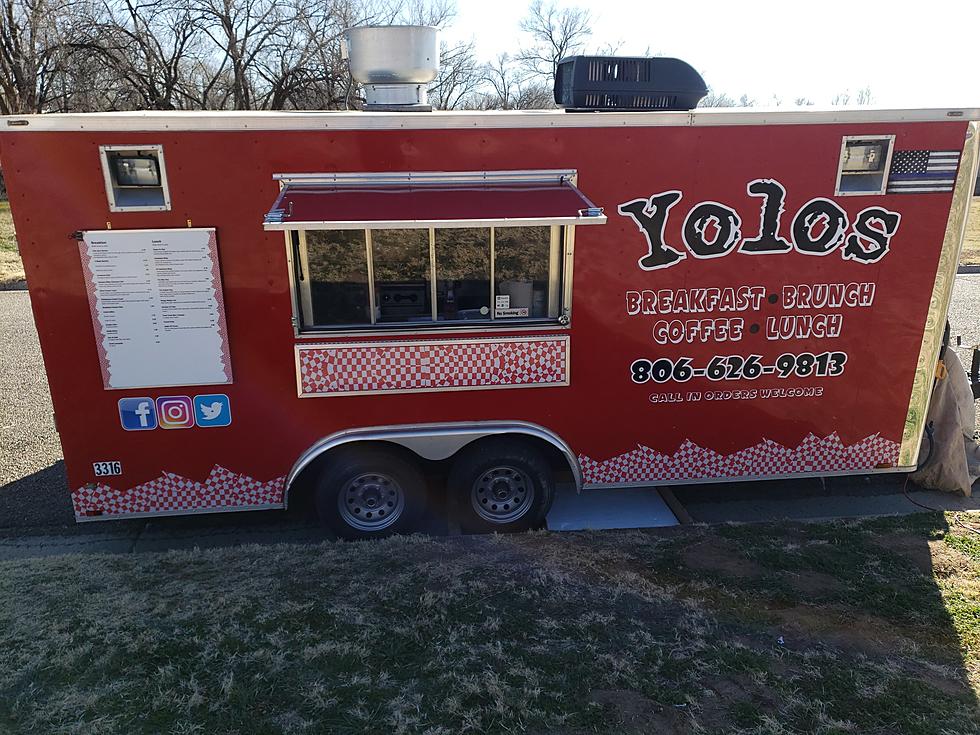 Local Food Truck Competing in Food Truck Championship of Texas
YOLOS Food Truck via Facebook
When it comes to great food, it seems, that some of the best food comes from a food truck.  A popular food truck in Amarillo is seeing some big things happening.
This particular food truck was so popular, that they were able to open a restaurant to serve their amazing food.  However, they still have the food truck that brought them their Amarillo fame.
It's Yolo's!  If you haven't had Yolo's then you are missing out.
They have some really amazing food, and they are about to bring some more fame to Amarillo.
Yolo's was chosen to participate in the Food Truck Championship of Texas.   The event will take place on June 4th in Graham, Texas.   Fifty food trucks are competing to win the title and $10,000.  Plus over 15,000 people will be in attendance at the event.
This is a huge event with live music, art walks, and a Pedal Bike ride, that's anywhere from 6 miles - 82 miles.
Not, only will Yolo's be representing Amarillo.  They will be serving up their amazing food, and getting people addicted so they will want to drive to Amarillo just to have Yolo's again.
I wonder what they will be cooking up for this event?  I mean their Mac Attack is the bomb!!!  There were voted Best Food Truck in Amarillo in 2021, and will probably keep that title.  I would love to see them win this event!
I don't know about you, I get super excited when our local businesses have an opportunity to represent our great city.   Fingers crossed they bring home the Food Truck Championship belt.  I would love to see that on display in their restaurant and on the food truck.
New in 2022: All The Restaurants That Have Opened in Amarillo So Far!
We love all the new places for drinks and food! There seems to be so many that we can't keep track of it all so we've made a list and we're adding to it as we go along! Be sure to see what other new places have been featured when you can
The Amarillo Restaurants That Closed Recently
It's been a tough time for local businesses. We were sad to see these restaurants go.....but maybe they'll come back! Until then, take a look at the places that closed down recently.
Amarillo's Cursed Buildings – Historic Route 66, 2813 SW 6th
There are some places around town that just can't seem to stay in business for very long. This is one of them.
The address of the cursed building is 2813 SW 6th Street. This building was originally built in 1930. This place was originally a service station. I'm sure in the heydays of Rt. 66, this place was the place to stop to get your car serviced. However, in the last 15 years, this building has seen many different faces.