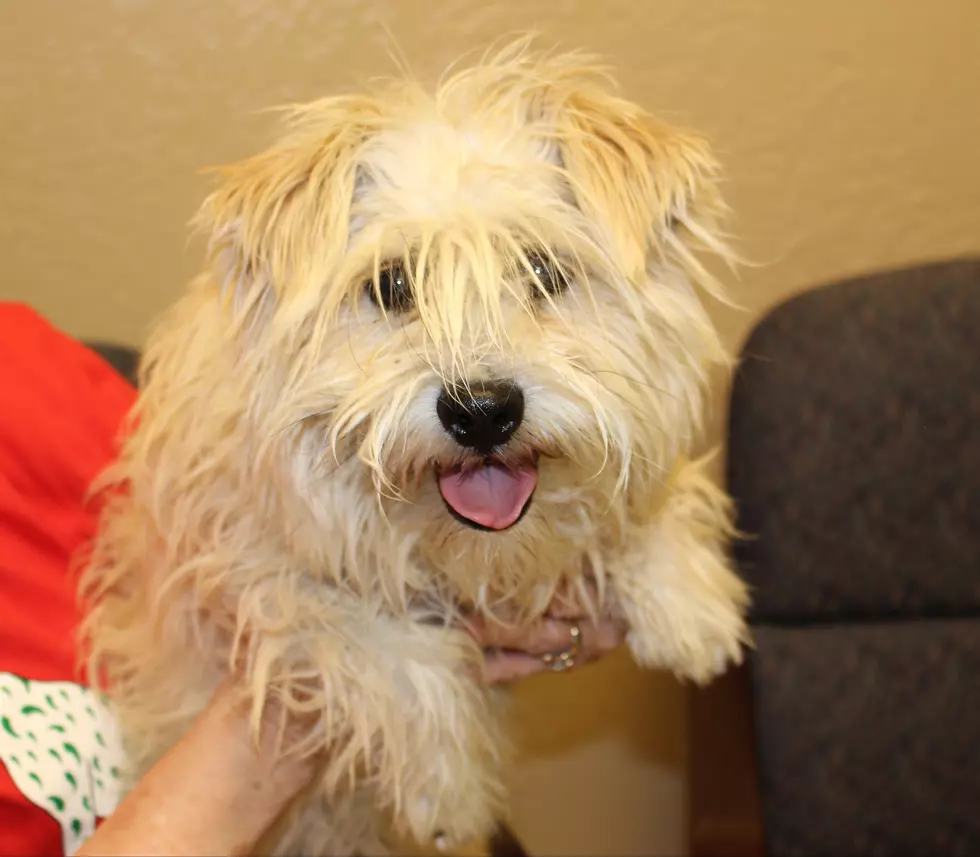 Mr. Moto Is Waiting On You to Adopt Him
TSM Amarillo
Patti with the Amarillo SPCA introduced us to this cutie this week.
We love him so much and let's face it you can't meet this little fella without saying "Hello Moto."
He's on the list for a bath and a haircut so you aren't seeing all of that handsomeness!
If you are interested in Moto contact the Amarillo SPCA.
11901 S. Coulter
Amarillo, TX 79119
(806) 622-0555
Hours:
Tuesday-Saturday 12PM to 5PM
The cost to adopt an animal from the SPCA is $100. The adoption fees include spaying or neutering, worming, rabies, micro-chipping, and shots current up to when the pet is adopted.