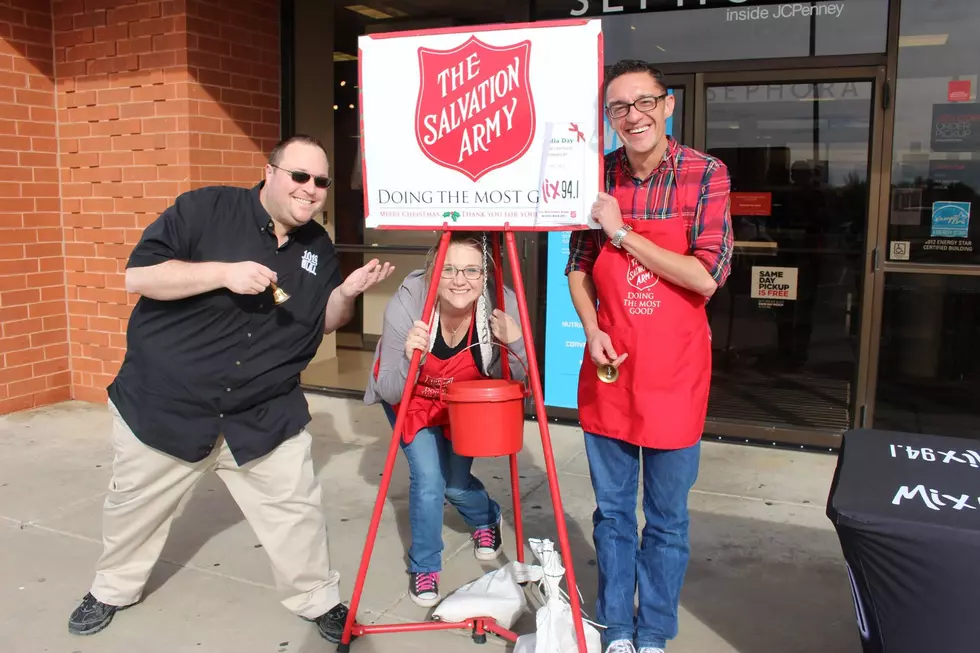 Part of Christmas in Amarillo is Dropping Money in a Red Kettle
TSM Amarillo
Join us along with the Salvation Army in celebrating Christmas and making Christmas great for those in Amarillo.
It's that time of year when you start seeing that infamous Red Kettle in front of the doors of stores.  Plus those smiling faces of those volunteers ringing those bells.  Just know that every time you drop some money in that bucket you are helping out a wonderful cause.  The Salvation Army.
This Friday we encourage you to join the Townsquare Media crew.  We will be hanging out at the door to JCPenney on the Sephora side.  Join Jamey and Melissa, Lori Crofford, Braden, Charlie Hardin, and Shannon our Digital genius as we raise money for the Salvation Army.  We will be ringing those bells and filling up that Red Kettle from 10am until noon.
Come do some pre-Thankgiving shopping at JCPenney and help us out as we raise money for the Salvation Army.
If you want to swing buy we won't even make you get out of the car just pull up by us and we'll come to you.
If you can't make is by on Friday remember to put some money in a Kettle this holiday season.  If you happen to be shopping at Toot N Totum, remember they have their mini-red kettles in the store by the registers.