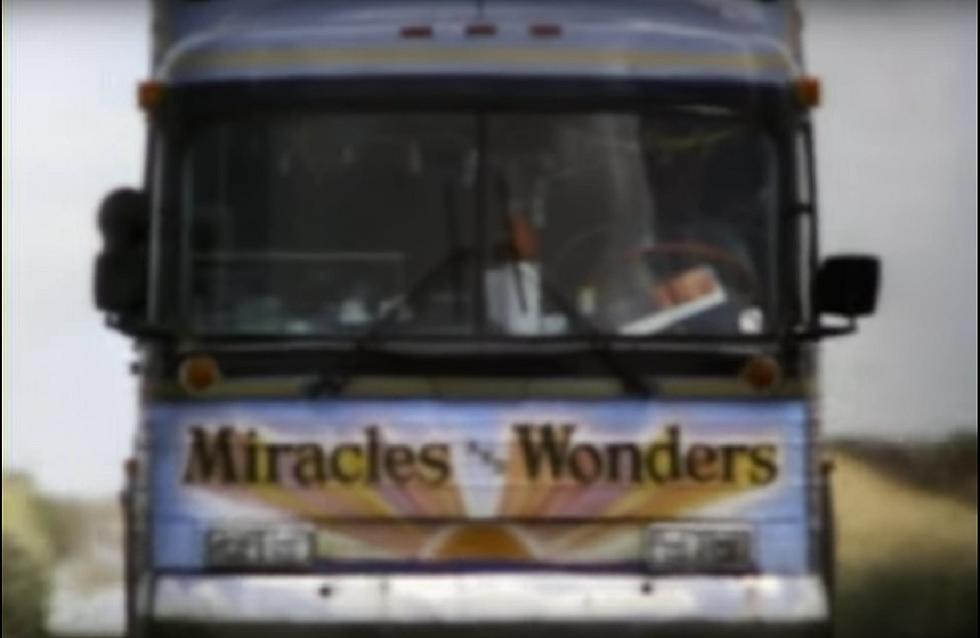 Remember When Steve Martin Was Faith Healing In The TX Panhandle?
Paramount Movies via YouTube
While scouring the Internet for info on the movie that's being worked on in the panhandle, I came across a little bit of trivia that I was unfamiliar with. Apparently, at one point Steve Martin was "faith healing" in the Texas panhandle.
Claude TX Has Its Fair Share of Film Credits
What got me started on my trip down the rabbit hole was the number of times I saw Claude, TX pop up as a filming location for different movies. 1963's Hud was filmed there, which starred Paul Newman. There have been documentaries and made-for-TV movies filmed there too.
Steve Martin, A Massive Tent, And Faith Healing
The one I found most interesting was a film that stars native Texan, Steve Martin. I was blown away when I found out that 1992's Leap of Faith was filmed in the panhandle; in towns that I frequently pass through.
The film follows a faith healing evangelist as he rolls into a small town on his bus, where things go a lot differently for him than he expects them to.
Faith Healing in Claude, Groom, Happy
Even more interesting is the fact that filming took place in several more panhandle towns than just Claude. Happy, Groom, Tulia, and Plainview all get a credit when you check filming locations.
Now I have to go back and pay really close attention to where all of the shots are taken, seeing as how the film may be set in Kansas but was filmed right here in our neck of the woods.
If You Haven't Seen It, Or It It's Been A While, Watch This One
For a kid who grew up southern Pentecostal, it struck close to home. I've been to many and even preached at a few tent revivals. I've saw my fair share of evangelists just like the main character of this movie roll through town.
This is why I've always had a soft spot for Steve Martin's time spent on screen dancing and healing. Especially as I've grown older.
36 Celebrities That You Might Run into in Texas
There are many celebrities that have made Texas their home. Some were born here, and others decided to make their move recently during the 2020 pandemic. These are some of the musicians, actors, athletes, and other public figures that all call the great Lone Star State home.
30 Actors Who Were Born in Texas
13 Cult Classic Films With Ties to Texas