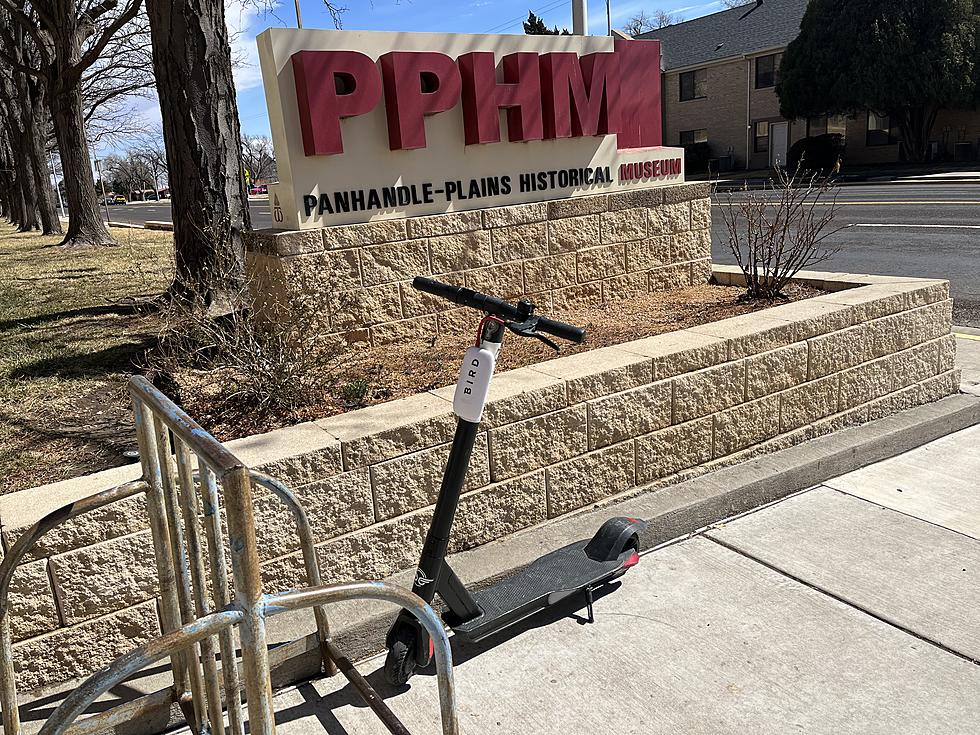 See What Happens When Young Kids Ride Birds in Canyon
Lori Crofford/TSM Amarillo
If you have been in bigger cities and in college towns, you'll notice that everywhere you turn, you'll see scooters randomly parked all over.
These scooters are here for a reason, it makes it easier to get to and from different locations in a downtown area, or to different locations on campus easily.
They are simple to use, you download the app, put in your information, and have a payment option.  You scan the scooter and off you go.  Zoom zoom to your next destination.  It's $1 to unlock the scooter and then you pay by the minute.
The WTAMU Campus and Canyon got these scooters in March.
With as convenient they are for students, it seems that it is becoming a nuisance for Canyon residents.
One Facebook commenter said that the scooters are getting crazy and that kids are riding the scooters, not adults.  Kids are riding out in front of traffic and in busy parking lots.
Several people have also mentioned that they have had to slam on their breaks to keep from hitting kids on scooters.
Part of the rules for Bird is you have to be 18 or older to ride, but how do they determine this?  If a parent sets up an app for their child under 18, how does Bird know that the rider is under age?
Some people are saying the Canyon Police should get involved, but is it really the CPD's responsibility.  It almost sounds as if this is a parent/child issue.
A credit card or PayPal has to be attached to an account, but do most middle school kids have these things?  Do their parents not know what the money is being spent on and what apps are on their child's phone?
Unfortunately, this may be one of those things where "it takes a village."
Drivers need to pay attention in Canyon and be on alert for scooters, and parents need to make sure their kids are being safe, and for the most part, staying off the scooters.
Top 25 Things To Do In Amarillo
Here are the best things to do in Amarillo.
Take A Quick Look Inside One Of Palo Duro Canyon's Caves
Check Out These Photos Of The Hidden Cave In Palo Duro Canyon.