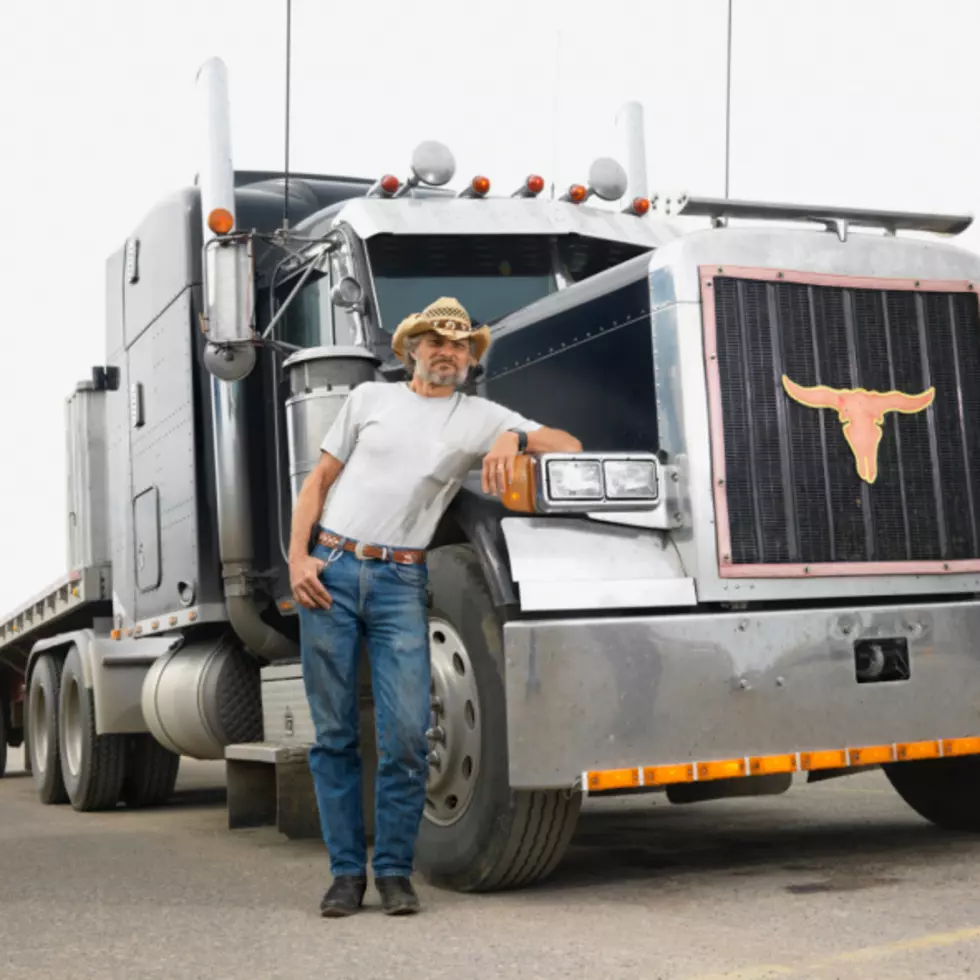 The People's Convoy Rolling Through Amarillo. What Exactly Is It?
fuse
A beautiful thing about American is our freedom of speech, right?
With that, comes the ability to protest peacefully.
Well February 26th, we're going to see quite the display roll through the Amarillo area.
It's called The People's Convoy, and you can go out and support the message if you so choose.
So what exactly is it? The People's Convoy consists of over 1,000 semi-trucks that are headed to Washington D.C. from all different parts of the country. Their mission? To try and get all mandates wrapped around COVID-19 lifted for the country.
A lot of the mandates that were, and have been, handed down have definitely affect people in a myriad of different ways. There was the mental health aspect of it in the initial stages where everyone was essentially confined to their homes. Restaurants and other businesses having to close their doors, some of them permanently and the ability to walk around without a mask on.
The convoy's mission is to get to D.C. and prompt changes that would lift all COVID-19 mandates and restore the country back to its pre-pandemic state.
The convoy will be coming through the panhandle, and there is a rally that is happening to show the convoy support as they come through town. The approximate times you'll be able to see the convoy is 8:50am in Bushland and 9:05am in Amarillo.
Supporters are being encouraged to get staged and setup on an I-40 frontage road or overpass one hour prior to the convoy coming through. If you do decide to do this, please be cognizant of traffic in the area and don't block the roadways as there will still be those needing to get through.
There will also be official rallies held by Panhandle Texans for Medical Choice at the S. Avondale St. and Airport Blvd. overpasses starting at 8am.
Check Out The Original Names For These Amarillo Streets
It's hard to imagine these well-known Amarillo streets as any other name. Try to imagine giving directions to someone while using their original names. Gets tricky, doesn't it?
The new names (that we currently know them by) came mostly from associates of Henry Luckett, who drew the first map of the area. When this took place exactly, records do not show, but the street name revamp is covered extensively in 'Old Town Amarillo' by Judge John Crudgington, published in the Plains Historical Review in 1957.
Downtown Amarillo Over The Years
Downtown Amarillo has seen an incredible metamorphosis. Take a look at the photos below to see just how much it's changed--you won't believe the difference.