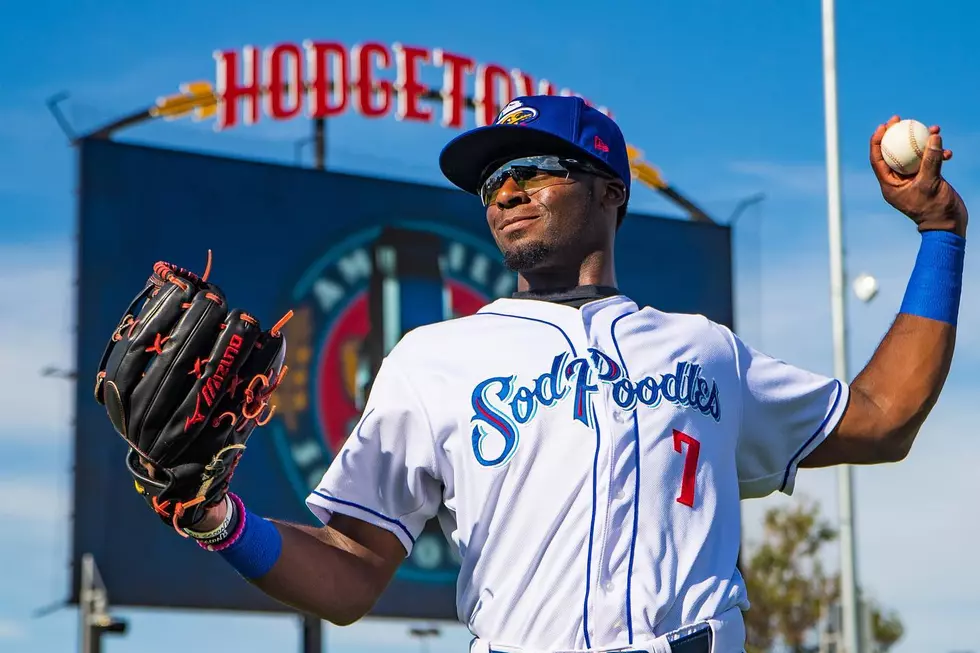 Missing the Sod Poodles? Here's How You Can Get Your Fix
Credit: Amarillo Sod Poodles Facebook
This time last year we were filling Hodgetown stadium in downtown Amarillo, eating nacho's out of a helmet and cheering on our local baseball team, The Amarillo Sod Poodles. With the COVID-19 pandemic shuttering sports all across America we can still support out team here in the yellow city.
The official Sod Poodles Team Store has some has some incredible offers to take advantage of and display your loyalty to our Soddies. With the Team Store now open Monday through Friday from 10:00 am to 5:00 pm and all the CDC guidelines being followed to ensure the safety of staff and fans, the Team Store is rolling out these limited time offers Friday May 22 from 10:00 am to 5:00 pm and Saturday from 10:00 am to 4:00 pm:
 *50% off Collectible Game-Used Bats
*Mystery Boxes (1 in 10 receives a signed baseball) = $40 Youth ($60 Value) and $50 Adult ($75 Value)
*Receive one raffle ticket for every $40 spent in store on Friday or Saturday... Raffle prize to include 10 tickets to a future game, ability to watch fireworks from the dugout, along with a professional group photo during the fireworks.
Also Saturday from 11:00 am to 3:00 pm there will be a Sno-Cone stand as the Amarillo Sod Poodles get ready for the 2020 season and summer fun. Plus be sure to check out all the new Sod Poodles and Pointy Boots gear.  
 To find out more about The Amarillo Sod Poodles and Team Store visit their website here.