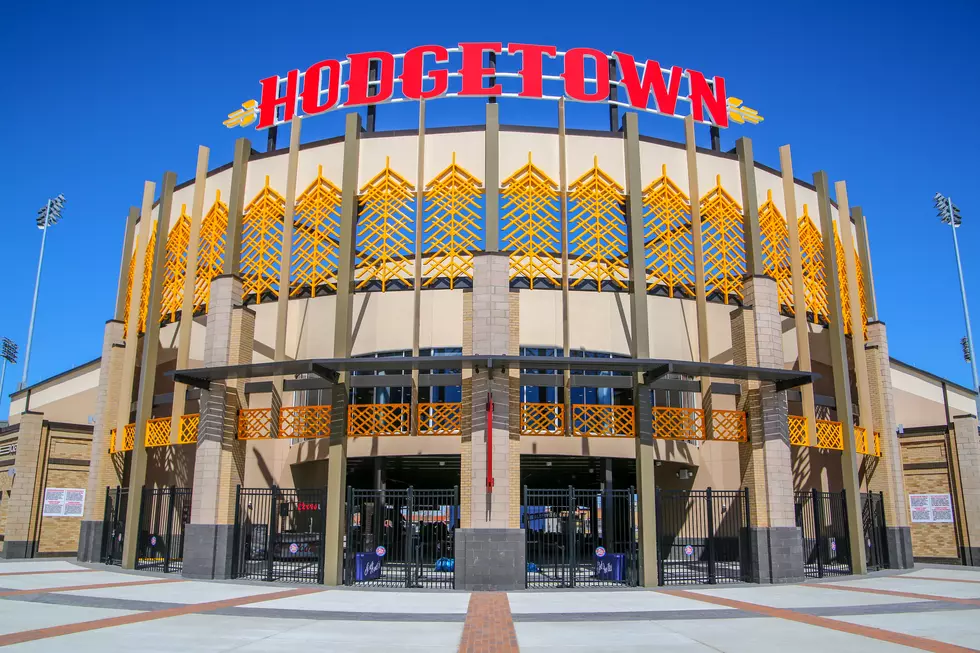 What Happened? The Night The Lights Went Out in Hodgetown
Credit: John Moore
That's the night that the lights went out in Hodgetown.
That's the night that they lost an innocent game.  Don't trust your soul to no backward southern umpire, cuz the judge in the game has grease stains on his hands.
Ok, so this isn't a Reba McIntire song, but I couldn't resist playing with the idea.
If you happened to be at Hodgetown last night watching the game against the San Antonio Missions, then you had a really interesting experience.  They had a blackout at the stadium.  Not it wasn't on purpose to rally the Soddies, it was an actual power outage.
Did Hodgetown forget to pay the power bill?  Ha!  That's funny but no that's not it.
Is this part of the rolling blackout warnings we've been hearing about?
I seriously doubt it because we're on a separate power grid than the rest of Texas.   Most of Texas is on ERCOT, we're a part of the Southern Power Pool.   This is a lesson we all learned in 2021 as a statewide winter storm knocked out power all over Texas for days and wreaked havoc.  I'm not an electrical expert, so I don't exactly know.
Now back to the game,  the power was out for about 24 minutes and then came back on.  The game resumed at the top of the 8th inning. Unfortunately, even though the Soddies came back from an 8-run deficit, they lost to San Antonio 14-12.
At least it was an interesting game.  When was the last time you were at a stadium and the lights went out?
Sing with me: That's the night that the lights went out in Hodgetown. 
Oh and don't forget to go vote for Hodgetown as the Best of the Ballparks 2022 fan vote for Double-A MiLB ballparks, last check we were a bit behind in the vote to move to the next round.
25 Photos Sod Poodle fans normally don't get to see
Here are 25 photos of stuff and Perspectives Amarillo Sod Poodle fans don't get to normally see and experience.
LOOK: The Enigmatic Art Oddity of Cookie Time
This quirky and whimsical place is tucked away behind a fence off US-287N and Cherry Street. While it may seem like a head-scratcher at first, you'll soon find yourself drawn to the unique and memorable displays at Cookie Time.