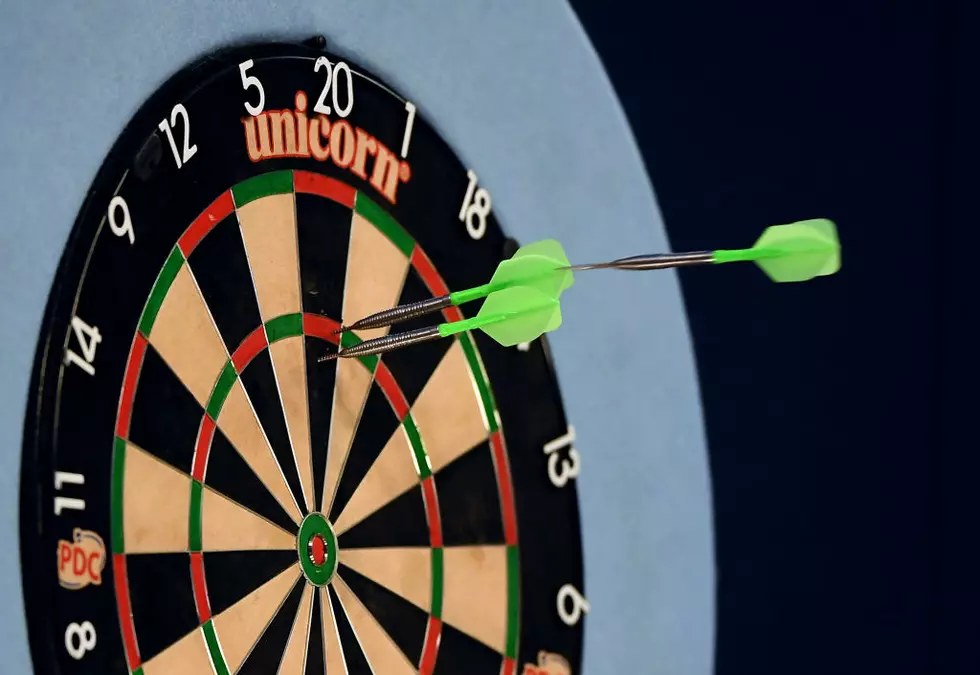 West Texas Dart Association Hosting Tournament. Yes, It's A Thing
Getty Images
Enter your number to get our free mobile app
I will never stop being confused by people who think there is nothing to do in Amarillo. We have an association, church, group, gym, studio, and league for pretty much whatever it is you're into.
That includes darts.
Yes, the ultimate barroom boredom killer has its own league in the area. It's the West Texas Dart Association, and they have a big tournament coming up in February.
The tournament is the West Texas Shootout, and it's going to be February 26 through February 28. You can click on this link for more information.
I would love to get into the particulars of the tournament and "talk shop," but I know absolutely nothing about it except that I get closer to the bullseye the more I drink.
I call it the "squint and lean." Apologies to anyone who plays the sport seriously.
The West Texas Dart Association sounds like a nice group. On their Facebook page they mention several times how their purpose is to give to charity, and that they're a charity organization. You can find them by following this link.
Maybe now is the time for me to pick up a new hobby. Isn't that what all the "experts" have been saying we should do? Darts might be how I get over living through 2020.
I don't know why any of us would be surprised that there is a dart league, and that it has a stronghold in our area. I had a friend that worked as a touring musician that had to give it up because his career as a pro foosball player was taking off.
My point is that if you're into something, there's a good chance there are a lot of other people around here into it too. There's an even better chance that they would like to meetup and enjoy that thing you all like, together.
CHECK IT OUT: 100 sports records and the stories behind them