Where's the Beef? The Label May Be Misleading You
Getty Images
Where is the beef?!! I'm not talking about the old 80's campaign from Wendy's where the customer is asking why the patty is so small...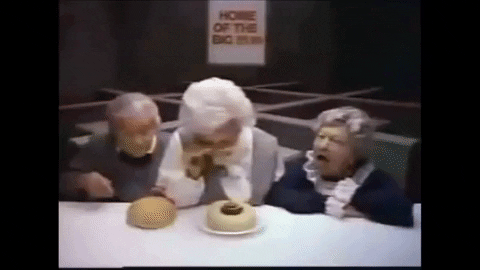 These days it turns out there really is a legitimate question here.
The folks over at the Texas Cattle Feeders Association along with many ranchers and cattle interests across the state along with with the Beef Council of Texas are sounding the alarm about plant based products that are using labels with pictures of Cows, Chickens and other livestock that may not have any of these products in the ingredients.
So whats the big deal? How does this effect Me? Beef is BIG in Texas... how big? looking at numbers from the state from 2017 as far as what these commodities were worth (Source: Texas Department of Agriculture)
Cattle, $12.3 billion
Milk, $2.1 billion
Eggs, $506 million
I threw in eggs for good measure to show how poultry is in on this too. by the way all of these are about half of the state's agricultural output.
A recent survey of 1,200 Texans found that 1 in 5 of these folks actually purchased a plant based product because it had a picture of a cow or steer on the label and while that may be funny to some of us, They aren't laughing much at the Capitol. It's profitable to mimic beef and that doesn't sit well with state representatives who introduced H.B. 316 which basically puts producers of these non beef products to the same label standard as beef producers here in Texas. and of course any extra cost is passed on to... yep you guessed it... you and me.
There are other states who are introducing similar measures into their respective legislatures including our friends north of the Red River in Oklahoma and Missouri. The hopes are that the bill passes during the current legislative session and can be signed into law by the governor and take effect by fall.
Next time you're at your favorite supermarket... take one more look at that label. Make sure you're getting what you paid for.
KEEP READING: 3-ingredient recipes you can make right now
CHECK IT OUT: See the 100 most popular brands in America