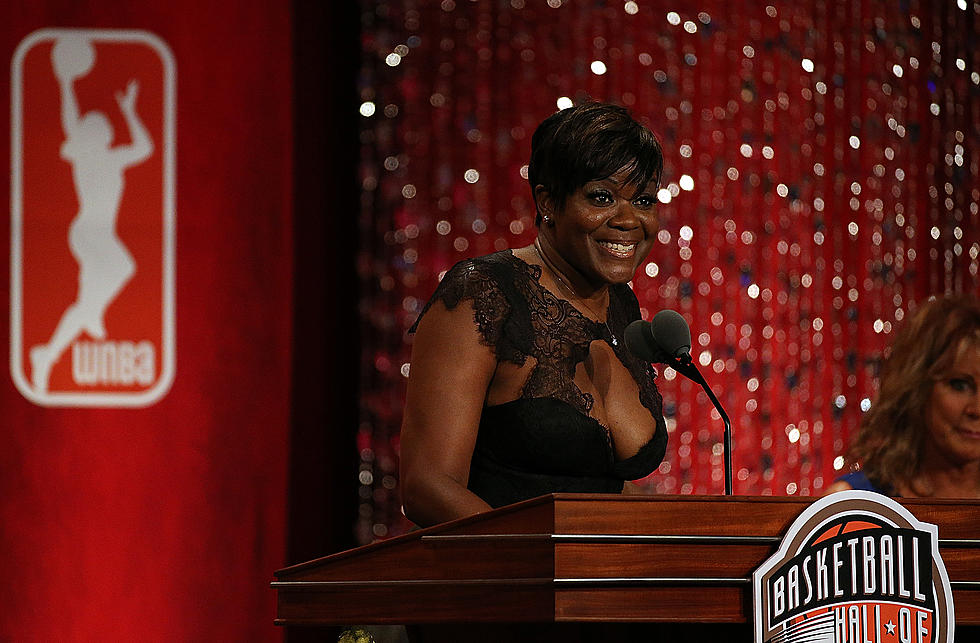 WNBA Legend Sheryl Swoopes To Speak In Amarillo
Getty Images
Being the huge sports fanatic I am, I about came out of my seat when I heard Sheryl Swoopes was going to be in town.
When I found out WHY she was going to be here, it made me even happier.
Swoopes will be the featured speaker at the Big Brothers Big Sister of the Texas Panhandle's 2021 Mentoring Matters luncheon this Thursday, September 9th. The event will take place at the Embassy Suites by Hilton Amarillo Downtown in the Rose Ballroom from 11:30am-1:00pm, and you can attend the event.
I spoke to BBBS Resource Development Director Lori Crofford about the event. She said, "We have been planning this event for almost two years due to COVID, so this will help us raise much needed funds for the agency."
When I asked Crofford about where the funds from this event will be used, she stated, "We don't charge our volunteers or families for the services. But it does cost $1200 a year for each Big Little Match."
When you think about how many people utilize the Big Brothers Big Sisters program, those costs add up quick. They only survive based on the help of the community and events like this one.
Enter Swoopes, who is often referred to as the "Female Michael Jordan". She's a 3 time Olympic Gold Medalist, 3 time WNBA MVP, 4 time WNBA champion, NCAA champion and is one of the best all-time female basketball players of all time. Pretty solid resume right?
Swoopes said, "Now more than ever, in our changing times, I believe that having mentors available to children is more important than it has ever been."
According to Crofford, Swoopes will be speaking about "the importance of mentoring and the importance of having a caring adult in a child's life. Especially those who may not have a dad or mom in the household."
You can attend the event to help BBBS by purchasing a ticket for $75, or a table for $500. However, space is extremely limited and sales are only available online until 5pm Wednesday, September 8th. A limited number of tickets will be available at the event. You can purchase tickets by calling them at 806-351-2210 or visit their website here.
They are also hoping to recruit some volunteers at the event, so if you have some free time on your hands, think about becoming a mentor. You'll find it's extremely rewarding and you can change the life of a child in the process.
The Charm of Main Street and Downtown Borger, Texas
This once-lawless Wild West boomtown is now a quiet town of 13,000 nestled in the Texas Panhandle. Located 40 miles north of Amarillo and 13 miles from Lake Meredith, the city of Borger is your typical small town. Friendly faces and warm greetings will surround you as you stroll down Borger's Main Street--a trip we highly recommend you take at least once in your life time.
Patrick Mahomes: From East Texas To NFL Stardom