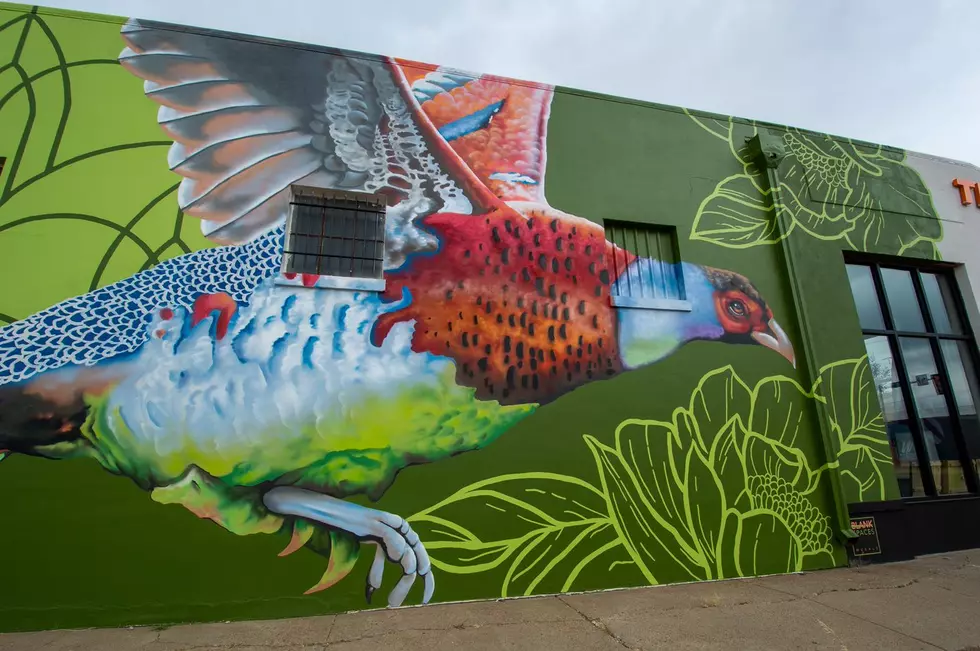 You Have To See This Beautiful Blank Spaces Mural Found At The Pergola Shop
Sarah Clark
We love our murals in Amarillo. They're everywhere. It seems like every time you turn around, there's a new one going up.
Have you seen the beautiful mural Blank Spaces did for The Pergola Shop?
You Keep Hearing About Blank Spaces, But Do You Know What It Is?
Blank Spaces is a pretty interesting organization. It gives youth in the area who are interested in the creative arts a chance to participate in large scale projects. Hence, the murals.
That's not all though. They also help operate the Blank Spaces Gallery.
I was familiar with their murals, but I had no clue there was a whole gallery as well.
The Pergola Shop's Mural
If you haven't seen it, it's worth checking out anytime you're on SE 10th Avenue in Amarillo. The mural is massive, and is gorgeous.
The level of detail is impressive, and something about the piece just makes me smile. It fits in well with the rest of Blank Spaces' works.
Blank Spaces Has Done Murals All Over Amarillo
It's impressive when you see a map showing where Blank Spaces murals can be found. Little pins are all over Amarillo.
You can see a map by clicking on this link. I counted 18 murals attributed to Blank Spaces in the area.
That's if the map is absolutely up to date.
Blank Spaces = A Win-Win For Amarillo
I get excited about finding murals in Amarillo. There's something about turning a corner and being met with a beautiful, unexpected, work of art that is larger than life.
That's the perk for us. For the youth in the area, it's a great way to get involved in large scale professional projects. It's a win-win.
Beautiful Murals by Blank Spaces Found Around Amarillo
The student-led art group, Blank Spaces, is paving the way. The WTAMU group has worked tirelessly to create a number of stunning murals for several places in the Amarillo area. Check them out!
The Five Beautiful Murals Added to Downtown Amarillo
The HooDoo Mural Festival of 2021 means there are five more gorgeous works of art that can be seen in Downtown Amarillo. These gorgeous splashes of color and creativity are a sight to behold.
The Incredible Murals You'll Find In Amarillo
Amarillo is full of astonishingly beautiful artwork in the most unlikely places. Check out our collection of the hidden gems you'll find around town. Some, you'll recognize from Downtown and others you might have to go hunting for.